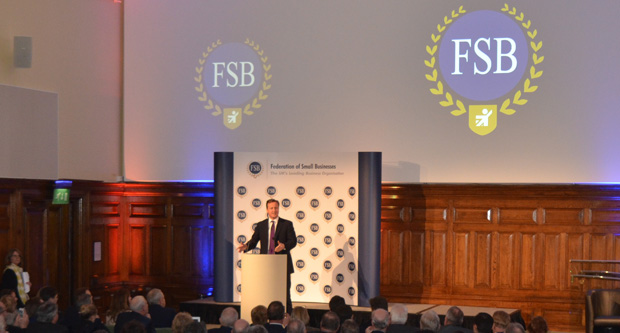 Prime Minister David Cameron said skills was a the major focus of his economic plan during a speech to the Federation of Small Businesses (FSB) policy conference today.
He told delegates the economy was recovering, and that the government's long term economic plan included policies on reducing the deficit, cutting income tax and freezing fuel duty and capping welfare and immigration.
"We are working to a clear long term economic plan, which I believe is right for this country," he said.
"The fourth part is about the future. We need to make sure in our country we've got the best possible arrangement of schools and skills so that young people are trained and able to take the jobs that a modern economy will deliver.
"I'm really concerned that as our economy recovers, I want it to be a recovery for everyone, I want everyone to be able to contribute. I want to give young people a real chance."
The Prime Minister also highlighted the importance of maths and English to vocational training and ensuring young people find employment.
"I always say to my children, and to other people's children that vocational education is a wonderful thing, but the most important vocational skill is English and maths and we've still got to get those basics absolutely right," he said.
Skills Minister Matthew Hancock later pointed to traineeships as a potential solution to the lack of employability, maths and English skills shown by young people entering the workplace, and urged the audience of around 300 FSB members to take on trainees.
Mike Cherry, FSB national policy chairman, said: "As the Prime Minister agreed, English and maths remains an issue for small firms and getting this right is a priority for our members.
"Small businesses still don't feel young people can transfer what is learnt in the classroom to the workplace and they need the confidence to employ young people."
He added: "We are delighted the Prime Minister could address our conference today and highlight the recognition placed on the long-term economic security small firms provide.
"It is an historic moment for the FSB and the UK's millions of small businesses."
Pic: Rebecca Cooney