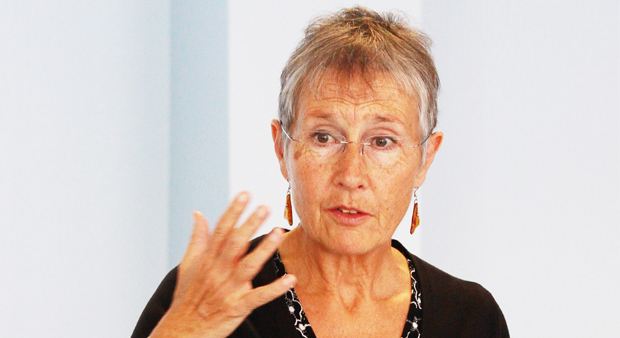 The National Institute of Adult Continuing Education (Niace) has paid tribute to an award-winning former employee and "passionate supporter of the rights of adults to access learning".
Chris Taylor, Niace lead on English for Speakers of Other Languages (ESOL), died last week at the age of 60.
Carol Taylor, Niace director for development and research, said: "It is with great sadness that we remember Chris Taylor who passed away last week.
"Chris worked at Niace for many years, leading our work on ESOL, and on literacy and numeracy.
"She was a national expert, a passionate supporter of the rights of adults to access learning, particularly ESOL learners, and an absolutely central member of Niace."
It comes after the mum-of-four won an award for her outstanding contribution to ESOL training from the National Association for the Teaching of English and Other Community Languages (NATECLA).
After receiving the award in July, a recently retired Ms Taylor said: "I'm really thrilled to receive this NATECLA award, what an honour. I've loved working in ESOL — it's been a passion, not a job.
"I've met wonderful students, worked with brilliant colleagues who have become friends and learned so much along the way.
"It's been a privilege to get up in the morning to do a job that's so worthwhile."
She had written for FE Week on ESOL funding and taken part in events covering the same issue organised by the newspaper's proprietor, Lsect.
Before working for Niace, Mrs Taylor worked for the Refugee Council between 1998 and 2001, leading delivery of vocational advice and guidance, education and training courses.
From 1994 to 1997 she was project director of Language 2000, which delivered ESOL, basic skills and IT training to adults.
She had also worked as Open Learning Centre co-ordinator at Tower Hamlets College and had extensive experience of teaching in Moscow, Nigeria, Bangladesh, Uganda, the USA and West Indies.
Ms Taylor is survived by husband Steve, children Yilmaz and Mell, and stepchildren Katie and Will.