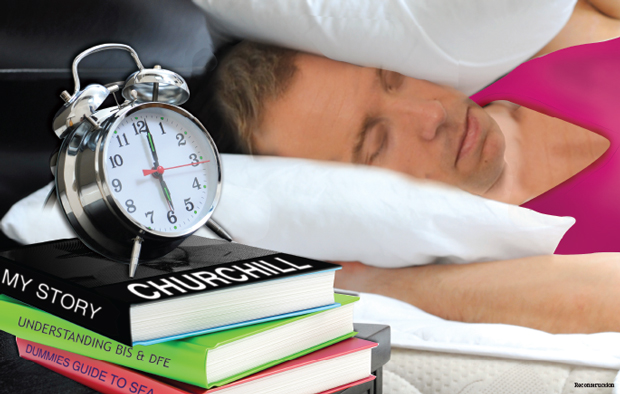 BREAKING NEWS: Matthew Hancock MP has today been promoted to Minister of State for Skills & Enterprise.
UPDATE: Sector reaction and comment on Mr Hancock's promotion can be found here.
———————————————————————————————
It's been just over a year since Matthew Hancock took up the post of Skills Minister, replacing popular predecessor John Hayes.
So, amid rumours of a looming reshuffle, FE Week caught up with the MP for West Suffolk  to find out what he thought about the job he's done the last 12 months.
"It's been a rollercoaster," said Mr Hancock, who had his third child in June.
"I think we've made some real progress. I've also thoroughly enjoyed myself — there have been moments that will live with me always."
He added one of the most memorable experiences had been witnessing the "great cacophony of skills" at November's Skills Show, in Birmingham.
Another experience that left its mark on the regularly pink-sweatered 34-year-old was his job-swap with champion BAE Systems apprentice Jenny Westworth a fortnight ago.
"Walking into the hangar with a couple of dozen Typhoon aircraft in various stages of construction and sitting in the cockpit was quite an extraordinary experience," he said.
The Minister thought key areas of reform he had dealt with included Tech-levels, the Richard Review and traineeships.
"They [traineeships] started out as an idea in October, when the work started in earnest, and the high point of the year was meeting a pilot group of trainees at the House of Commons," he said.
But there were also lowpoints, including an interview with Spectator not long after his appointment in which it is claimed he likened his rise to the House of Commons with that of Winston Churchill.
"Undoubtedly the low of my year was arriving one minute late for a broadcast about the importance of turning up on time," said Mr Hancock, referring to an incident when, despite being known for working long hours, he allegedly overslept before an interview with ITV's Daybreak (see the FE Week reconstruction, above).
He added: "Policy development is hard graft. It involves effort, work, attention to detail and persuasion.
"There is brilliant work being done across the country to help young people to get the skills they need to get a job.
"What I hope I've managed to do with traineeships is give it a structure so the government support is more coherent. I'm proud of it.."
But Mr Hancock was staying tight-lipped on his own hopes for any potential reshuffle.
"As others in my party say about other parts of our government, we've made progress but there's a lot more to do," he said.
When we saw the latest photo of Mr Hancock spinning a pizza in the air to mark the launch of the PizzaExpress apprenticeship, we knew we had to have a go, too, writes Rebecca Cooney.
Pizzaiolo [or for us Brits, pizza maker] trainer Bepi Uliano guided me through the process at a London branch. First, a round ball of dough about the size of a shotput is teased outwards into a thick circle with the fingertips — then comes the fun part.
The circle of dough is thrown into the air with a twisting motion, known as 'flaring'.
After a couple of attempts I think I'm doing rather well, until I notice Bepi flaring his dough disc high above his head, around his shoulders and spinning it on the tips of his fingers like a basketball, in one fluid motion. Apparently, it takes a bit more practice.
The whole pizza-making process is surprisingly quick, but it's definitely one of those things the experts make look easier than it is.
So what's the secret?
"The dough — if it's the right dough at the right temperature, and you stress it right, then you have a perfect pizza," said Bepi, who wanted to be a pizzaiolo since he was just seven.
"And passion, that's important too," he added.
Over the next three years PizzaExpress hopes to take on 200 apprentices with its one-year course with City & Guilds and Lifetime Training.