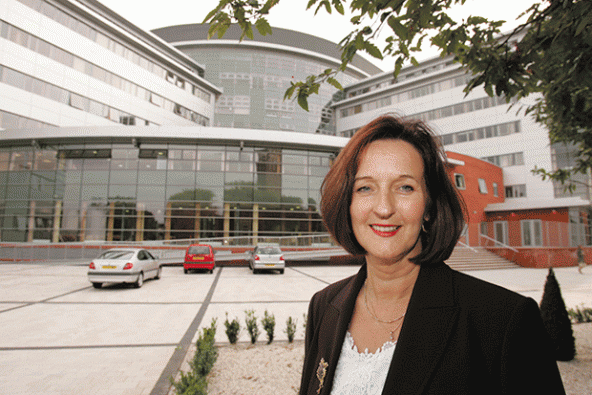 The principal of a Midland college at the centre of a row this month over the use of veils is to retire, FE Week can reveal.
Dame Christine Braddock (pictured), principal at Birmingham Metropolitan College, will be stepping down at the end of the current academic year.
The announcement comes just weeks after the college hit national headlines when a prospective Muslim student was told of a college security policy preventing learners from wearing a niqab.
The girl, who did not want to be named, branded the policy "disgusting" and said she was being "discriminated against".
The policy was later amended and a college spokesperson said: "We will modify our policies to allow individuals to wear specific items of personal clothing to reflect their cultural values."
A spokesperson for the college said Dame Christine's retirement at the end of the year had been planned since before the veil row and was "absolutely not" linked.
Steve Hollis, Birmingham Metropolitan's new corporation chair, said: "We will begin the search for a successor to Dame Christine.
"She will continue in her role until the end of the academic year, to enable her to support her successor, so a smooth, orderly transition can take place."
Protestors angry at the college security policy had organised a campaign, but a demonstration was called off at the 11th hour after the college backed down in light of mounting criticism from the likes of the NUS, local councillors and MPs.
The rule preventing use of niqabs — a veil which leaves a thin slot for the eyes — also meant hoodies, hats and caps were banned.
The policy at the college, which had more than 26,000 students just over two years ago before merging with the 12,500-student Stourbridge College this summer, is that individuals should be "easily identifiable at all times".
A college spokesperson said the policy was eight years old.
Dame Christine had initially appeared to be refusing to give in to pressure on the policy, in an interview with FE Week on Wednesday, September 11. However, at that point she declined to comment on whether it would be reviewed in light of objections and media coverage.
"Birmingham Metropolitan College actively engages with our stakeholders and users of our buildings to review our policies on a regular basis," she said.
A Department for Education spokesperson said: "Schools and colleges have the freedom to set their own uniform policies. We expect them to act reasonably in accommodating the needs of different religions."