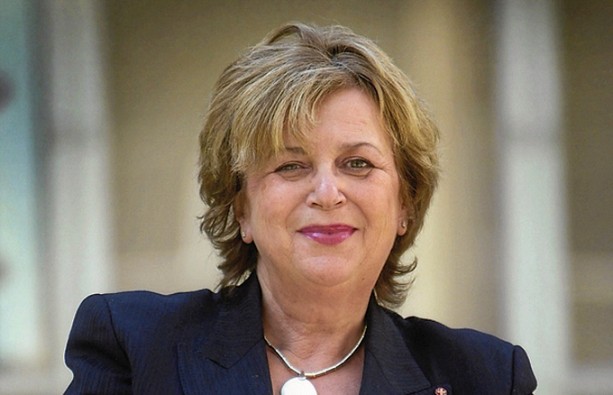 The Association of Colleges has named Yorkshire principal Michele Sutton OBE as its new president (pictured).
The Bradford College boss is due to take up the association role at the beginning of August when current president Maggie Galliers CBE steps down.
"I am delighted to have been elected and look forward to taking up the post as the sixth association president in August," said Mrs Sutton.
"I'm passionate about the value that further education colleges — whatever their size or type — bring to individuals, communities, business and the wider economy.
We all look forward to working with Michele as president."
"We have to continually develop the college offer and I'm looking forward to building on the work of previous presidents in vigorously promoting the sector, representing it to government and agencies, and communicating member issues and policy priorities back into the association."
Mrs Sutton has been at the helm of Bradford College since August 2004.
Before joining Bradford College, she was principal of Hopwood Hall College in Rochdale and before that was vice principal of City College, Manchester.
She began her career as a lecturer in business studies at Handsworth College — now City College Birmingham — in 1981 and left 14 years later having risen to the post of vice principal.
Mrs Sutton is chair of the Leeds City Regional Skills Network and also the West Yorkshire Colleges Consortium.
She was appointed an OBE for services to FE and community cohesion in July 2009.
Martin Doel, association chief executive, said: "We all look forward to working with Michele as president.
"Our aim is to ensure all colleges are supported in their efforts to become even more successful and I am certain she will bring great expertise and energy to the role."
Mrs Galliers said: "I'm delighted Michele will be my successor.
"As president-elect 2013-14, she brings extensive experience to the role and a real passion for the sector.
"She will be a great ambassador for colleges and I look forward to working with her during our handover period."