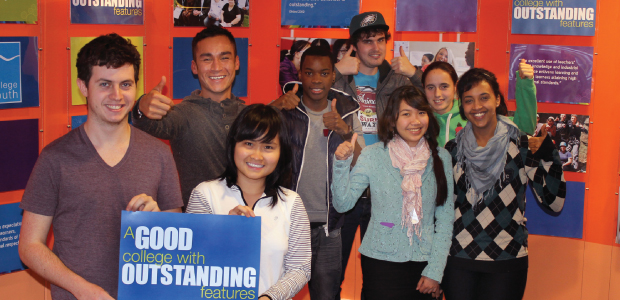 The first general FE college inspection carried out under a new common inspection framework (CIF) has returned a good grading, while positives also emerged from the first re-inspection.
Ofsted inspectors armed with the new CIF gave City College Plymouth two days' notice for an inspection between October 1 and 5.
They judged the 17,000-learner college to have improved from the satisfactory grade it got in September 2008.
Principal Phil Davies said it was "fantastic" news for the college and for Plymouth. "The college provides education and training for a large proportion of the local population, and we work closely with local businesses to ensure that local people have the skills they need. We have publicly stated our intention to significantly contribute to the social and economic regeneration of Plymouth," he said.
He believed the college was bucking national trends. "In the last year the majority of inspected colleges saw their grades fall," he said.
"Despite minimal notice and a new inspection framework, City College Plymouth has moved from satisfactory to good, with outstanding features. We have come a long way in a short space of time."
But he said that it would not rest on its laurels. "Ofsted has given us food for thought. We know we have a very good and solid foundation on which to build as we continue on our journey to outstanding," said Mr. Davies.
The new CIF was introduced from September following the inspection body's Good Education For All consultation that ended in May.
It includes a reduced inspection notice period from three weeks to two days, with a re-inspection of providers 'requiring improvement' usually following within 12 to 18 months. Providers awarded the grade twice in a row can be judged inadequate on their third inspection if they haven't improved.
Lambeth College, which got an inadequate grading when it was inspected under the old CIF in February, was said to be enjoying reasonable progress in the five areas that it was re-inspected on.
The 13,500-learner college had also seen significant progress in a sixth and final area reviewed by inspectors early last month.
Principal and chief executive Mark Silverman said: "We found the new CIF to be good — it is easier and very straightforward, the emphasis is where it should be, on teaching and learning.
"We were prepared as we have been working with the new CIF since June so knew what to expect. The two days' notice was not an issue as all the relevant evidence was readily available through our own monitoring and quality systems.
"We were very pleased to receive a positive Ofsted monitoring report. We were able to demonstrate that the focus on change and improvement over the past few months is having a rapid impact.
"This is the first step to ensuring an outstanding Lambeth College."
City College Plymouth's deputy principal, Nicola Cove, gives an account of inspection under the new CIF on page 6.