A college that was subject to an FE Week investigation has blocked this newspaper's website from its internet servers – an action which has "absolutely shocked" the skills minister and "astonished" Ofsted's chief inspector.
FE Week revealed on Friday that Highbury College was locked in a £1.4 million legal battle with the Nigerian state. The story was fact-checked against the college's own board minutes, accounts and evidence from whistleblowers.
Highbury was provided with five working days to respond to our enquiries, but chose not to respond and provide their side of the story.
That is terrible, absolutely shocking
It has since claimed to its staff through internal emails, seen by FE Week, that "much of" the story is "untrue" and "paints a picture of Highbury that we simply do not recognise".
The college has however been unable to tell FE Week specifically how the content of the story was inaccurate, even though they've had ample opportunity to do so.
But in an unprecedented move, the college has attempted to suppress the investigation from its staff and students by blocking FE Week on its internal computer servers.
"That is terrible, absolutely shocking," said skills minister Anne Milton when she learnt about the action.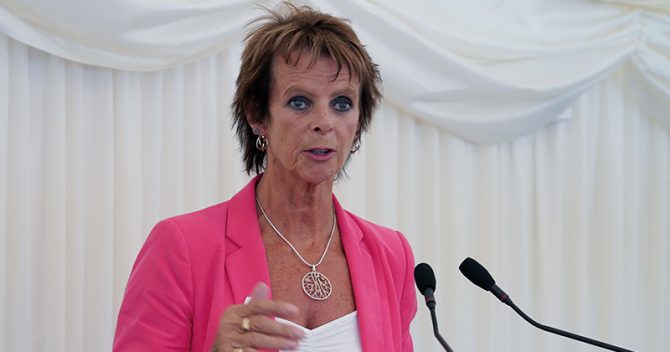 "In an organisation that is dealing with young people specifically, restricting access to staff or students or anybody is terrible.
"I am shocked. The press has to be very careful because they leave themselves open to challenge so there are rules around ensuring the report is accurate.
"The DfE doesn't like what FE Week writes sometimes but we do not block information."
Ofsted's chief inspector, Amanda Spielman, added that the move by Highbury "sounds astonishing and concerning".
Dominic Ponsford, the editor-in-chief at the Press Gazette, said he has "never heard of any organisation reacting in this way to negative press coverage, it may be a first".
"It seems like a staggeringly incompetent way to deal with negative press," he added.
"Highbury College has obviously never heard of the 'Streisand effect' whereby attempting to hide or censor a piece of information you have the unintended consequence of publicising it far more widely than it would have been anyway."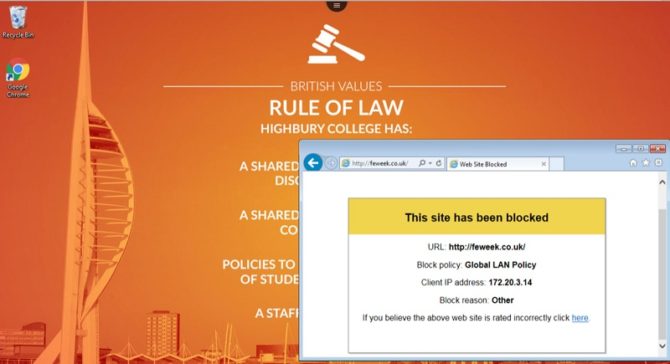 A spokesperson for Highbury defended the decision.
"It is college policy to block access to inappropriate websites," she said.
"In view of this we have blocked FE Week from the college's internet servers because we do not think students and staff while in college, should be distracted by inaccurate and untrue stories about Highbury which may cause them concern or distress.
"We have a duty of care."
This comes at the same time as FE Week continues to press the college to respond to a Freedom of Information request submitted last year.
This newspaper requested the college's corporate expense claims for the past five years 62 working days ago, but Highbury has chosen not to provide the information.
This is despite FOI law stating responses should take no longer than 20 working days, or 40 working days if the organisation needs to apply the public interest test.
FE Week has now taken the decision to report the college to the Information Commissioner's Office for their failure to comply with the Freedom of Information Act.
The spokesperson for Highbury said: "We look forward to having a positive conversation with the Information Commissioners' Office about the vexatious nature of your FOI request."
From a previous FOI, it was revealed that Highbury's principal, Stella Mbubaegbu, used college cash to pay for a first-class return flight from London to Dallas at a cost of £4,132. The college has refused to say whether or not this flight was work related.