The Association of Colleges (AoC) will have to re-advertise for a new chief executive after failing to find a suitable candidate through the first round  of interviews, FE Week can reveal.
It initially posted an advert for the role, which will pay around £135,000 a year with "attractive benefits", on the AoC website on January 12 – with applications requested by February 21.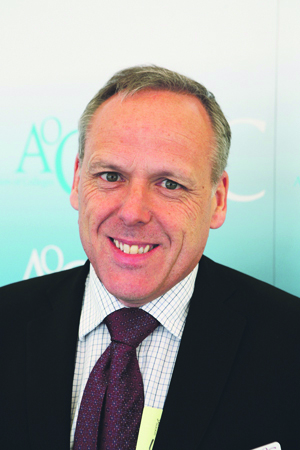 But although interviews with shortlisted candidates were planned early this week, FE Week learned this afternoon that no-one had been appointed to replace Martin Doel who will leave in September.
When asked to comment on this, chair of the AoC board Carole Stott said: "We can confirm that we will be re-advertising for the position of chief executive in due course.
"We were unable to recruit after the first round of advertising, which is not unusual when recruiting for posts of this nature with demanding skillsets.
"The board had agreed a long lead in period to allow us to find the right person to continue to take AoC forward as a successful organisation."
FE Week reported in November last year that Mr Doel would be standing down from September 1, to move to a new professorship of FE and Skills at the Further Education Trust for Leadership (Fetl).
He will actually start part-time with Fetl from April 1, while continuing with AoC, before going full-time in the new post four months later.
The original AoC job advert said: "The association is looking for an exceptional leader to take the college sector's agenda forward.
"You should have a passion for enriching lives through learning, a track record of success and the capability to influence at a national level."
It added that the successful candidate "will be a strong negotiator, with well-developed political acumen and first rate communication skills".
"This high profile, challenging role demands a national presence, ability to represent a wide range of colleges and an understanding of the mechanics of government," it added. "It's a tough and rewarding role, with a unique opportunity to shape our sector's future."
A Fetl spokesperson told FE Week that Mr Doel would "take up the prestigious [professorship] role on April 1 on a partial basis, moving to full time in September".
"It is the very first professorial role for the sector and will help lead thinking to influence policy and help shape the future for FE and skills," he added.