The government should "move away" from its target for three million apprenticeships, to avoid wasting £500 million a year on substandard training, according to experts from the Policy Exchange.
A new report from the right-wing think-tank claims that a significant proportion of the apprenticeship standards are inadequate, and raises concerns about the government's focus on quantity over quality.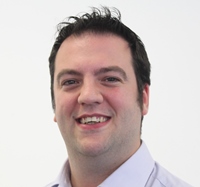 Its authors, Tom Richmond, a sixth form college teacher, and Jonathan Simons (pictured right), the organisation's head of education, called on the government to "move away from the three million target for apprenticeship starts being the sole metric of success of the apprenticeships programme".
Instead, they said, the government should set "a new system goal which focusses on quality".
"Large numbers – perhaps as many as a third – of the new approved apprenticeships standards do not meet the required standard," according to the report.
"In light of the forecast spend of £2.5 billion a year on apprenticeships by 2020, this means that at a conservative estimate, £500 million a year will be spent on training courses that are unjustifiably being branded as apprenticeships."
Mr Richmond and Mr Simons wrote that the process of rolling out the reforms creates an environment where apprenticeships had been developed without adhering to "the best in class definition or the high expectation of quality".
The report, entitled 'The skills we need, and why we don't have them – How apprenticeships should be reformed to make the UK compete on the global stage', recommends introducing a new definition of an apprenticeship.
This would build on international best practice, using it as "a legal definition through which to assess all current standards".
To be branded as an apprenticeship, they said, courses "must both meet the identified skills needs in scope and content terms, and contain sufficient long-term on and off the job training, rather than being a generic training course".
Mr Richmond and Mr Simons identified six areas in which the new approved apprenticeship programmes could be improved.
These included "apprenticeships that are insufficiently stretching to meet the demands of the profession and the level of qualification within it", do not "represent a skilled occupation", or "require substantial and sustained training".
Other problem areas were "apprenticeships which are in fact professional development courses", or where "too much content is duplicated between different levels", and there's "inadequate assessment methods".
According to the report, difficulties with end-point assessment included companies being able to sign off their own apprenticeships, and apprenticeships having no agreed method of assessment or awarding organisation in place.
In response to the report, David Hughes, chief executive of the Association of Colleges, said: "Policy Exchange rightly highlights the unhelpful nature of the government's target of three million new apprenticeships by 2020.
"Apprenticeships need to be both valuable to the apprentice and the employer; giving people the experience and transferable skills to help them launch a career."
He added: "In our autumn statement submission, we recommend that the government considers topslicing the apprenticeship levy, to not only promote access to apprenticeships but also help raise quality and to focus more on outcomes."
Mark Dawe, the chief executive of the Association of Employment and Learning Providers, said: "We have called for a pause in the whole standards development process because there are important issues which unless they are resolved threaten to do serious damage to the apprenticeship brand.
"We totally agree, for example, with the report's observations that apprentices should not be starting on programmes without proper assessment arrangements in place. In our view, every standard also should include a recognised qualification.
"As was recently explored by MPs on Commons committees, the levy may lead to some employers gaming the system, and it was inevitable that the introduction of the tax would mean that some existing in-house training would be turned into an apprenticeship."
Skills and apprenticeships Minister Robert Halfon said: "We have made clear that all apprenticeships must be of the highest quality, and all standards are now developed by employers themselves and rigorously checked before being introduced.
"From next April the new Institute for Apprenticeships, with employer expertise at its heart, will be charged with approving standards to ensure they are high quality."
Read an expert piece from Tom Richmond on 'how to fix the skills system' here.
Policy Exchange recommendations:
All newly approved and reapproved standards should have to include evidence that they are focussed on skilled occupations, and a detailed training plan covering content, time allocations, off the job training and qualifications
Add a new gateway for Ofqual to inspect all new assessment tools and to accredit all apprenticeship assessment organisations
The Institute for Apprenticeships should become the voice of technical education for all post-16 learning
Trailblazer groups should be converted into Technical Education Councils, following the pathways set out by the Sainsbury Review
Funds from the apprenticeships levy should sit in a separate, dedicated fund, with the institute choosing whether to distribute it on a sectoral basis
State funding for technical education should be widened to include higher-level classroom-based qualifications, funded by loans and with a lifetime allocation