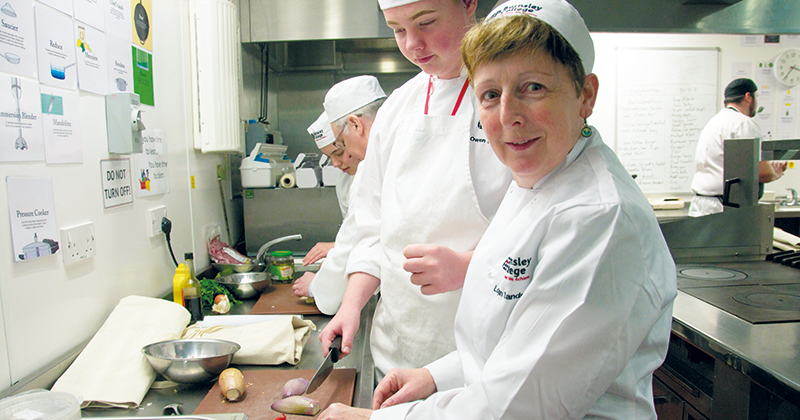 Members of Barnsley College's senior management team have taken part in a Masterchef-style cooking challenge at their on-site student restaurant, the Open Kitchen.
Under the watchful eyes of the college's catering students, staff had to prepare, cook and serve four different dishes to diners, including beer-battered plaice, trio of sausages, burgers and chick peas, and spinach and butternut squash bhuna.
The winner of the event, as voted for by chefs and students, was the vice-principal for corporate services, Tony Johnson, who impressed the judges with his energy and cooking ability.
"It was exciting and a lot of fun to make the dishes. The event was fantastic and I now have a better understanding of the pressure our catering students feel on a regular basis," said Phil Briscoe, vice-principal for quality and student experience at the college. "I will take home a lot of skills that I can use in the future."
The college's Open Kitchen restaurant currently has a 4.5 rating on TripAdvisor, and is ranked the 96th best place to eat in Barnsley out of 360 eateries on the website.