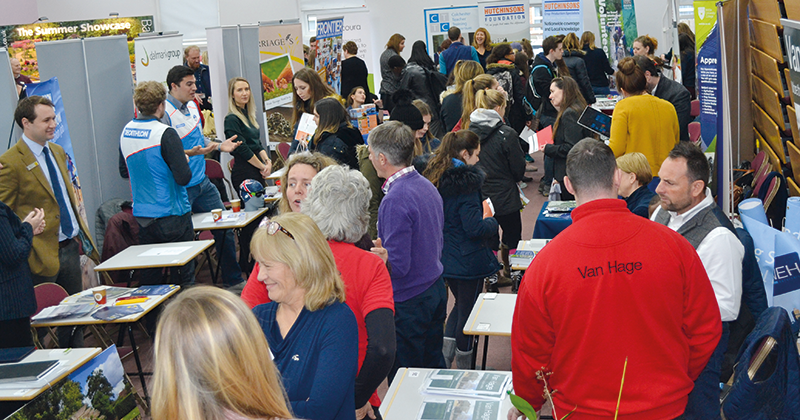 Seed merchants, citrus fruit suppliers and Europe's largest equine hospital were among the businesses exhibiting at Writtle University College's careers fair.
Over 60 organisations were in attendance at the fair in Essex, including Colchester Zoo, the Kings Troop Royal Horse Artillery and representatives from the Sanger Institute's genomic research centre, who showed students a few of the options available to them post-study.
Alongside exhibitors, there were workshops on how to use social media to find work, how to cope with assessment centres and even a crash course in running your own business for students on courses ranging from global ecosystem management to garden design.
"The nature of our specialist courses means that there are some very interesting career options for our students, such as nutritionist, equine behaviour consultant or government research scientist," said Mark Yates, Writtle's careers coordinator. "It's a great chance for students to think through how their studies will improve their future career and studies."