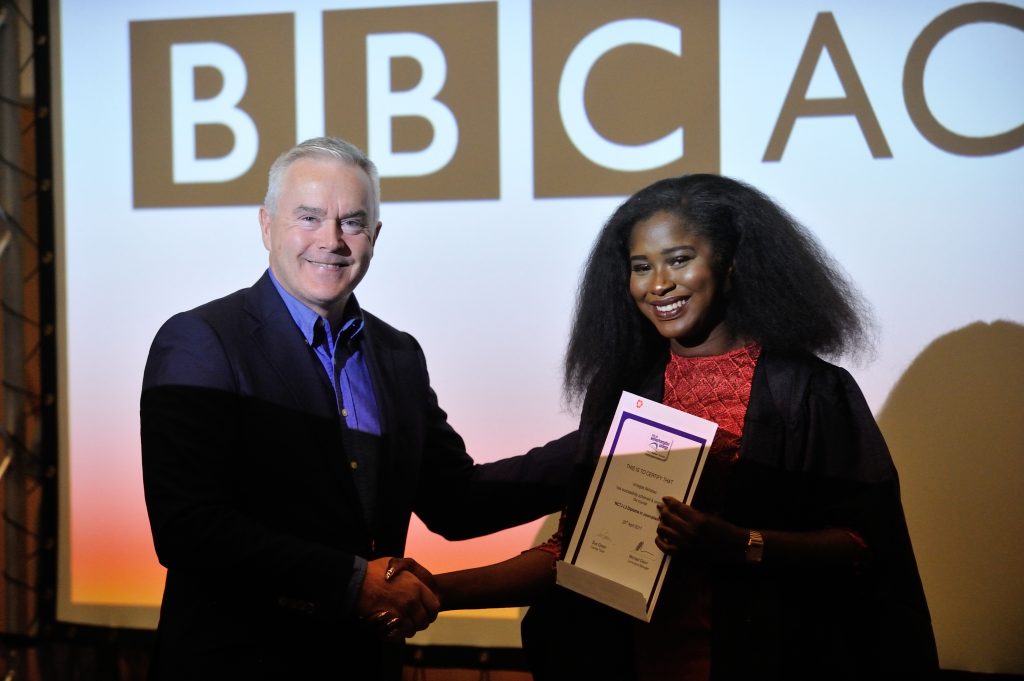 An apprentice has made history at the BBC by becoming the youngest ever person to report on the News at 10.
Twenty-year-old Izin Akhabau (pictured right) was among the first ever group of digital journalism apprentices taken on at BBC News in 2015, and has now presented a report on spoken-word poetry.
The apprentice scheme attracted over 3,000 applicants, and just 10 were selected for the 18-month course, which culminates in a diploma accredited by the National Council for the Training of Journalists and allows participants to work in departments including BBC Politics, Newsnight and BBC News.
"It has been amazing to work with the team from the Six and Ten, and learn a new skillset," said Ms Akahabau, who received training at the City of Wolverhampton College during her apprenticeship. "In the future, there are so many things I want to learn how to do, including coming back to work at the BBC full-time."
The BBC took on another 22 apprentices in October, and 10 have started at local radio stations, and 12 at network news.
"Izin's story was superb," said Paul Royall, editor of BBC News at Six and Ten. "She reported with flair and imagination and brought an original story to the Ten. We hope to see her again."