ESFA plans new 'trusted provider status' for employer levy account management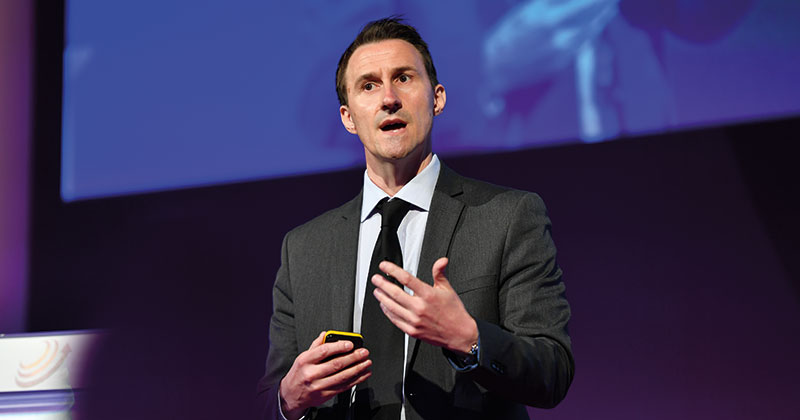 The government revealed today that they are working on a plan to allow employers to hand over much of the apprenticeship account administration to their providers, something they insist will still "maintain employer ownership".
Keith Smith, director of funding and programmes at the Education and Skills Funding Agency (ESFA), told delegates at the AELP autumn conference in Manchester that a new "trusted provider status" could be introduced next year.
Describing plans to simplify the bureaucracy around apprenticeship account management Mr Smith said: "What we are potentially looking at for next year is to introduce the concept of a trusted provider status [see slide below].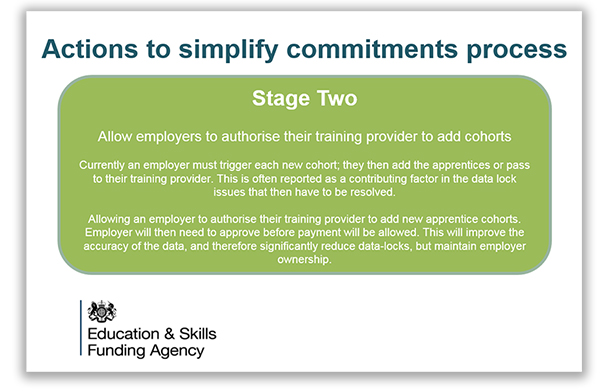 "What we mean by that is allowing relatively good relationship where employers are really confident they have got the best provider and it is all working, we want to actually enable the employer in essence to authorise the provider to do much more of the accounting and administration on their behalf.
"That will stop some of this toing and froing. We think we will introduce this as a choice, some employers are telling us they absolutely do want to control everything end-to-end, others not so much. So we want to introduce something that gives them that choice and that is something you will be able to work with employers on to help with."
Mr Smith said that in the "short term", his agency is going to introduce a function for providers to change information within the levy system.
"The short term stuff that we are going to do by this autumn or by the end of this year, is introduce the ability for you to change information within the system. So editing of the information before a payment is made and this will stop the issues we have at the moment where if you have a problem and you have to go into it and it all gets very problematic. This editing functionality will be introduced to help this commitment process.
"We think this is all good news but I'd be interested in getting your feedback in the coming days and weeks about whether this goes far enough."
AELP boss Mark Dawe was in support of the ESFA's new proposed approach.
"We absolutely welcome this," he told FE Week after today's session.
"It is not so much about ownership rather saying that there are roles for the employers and the providers, and that the provider is there to support the employer. If the employer trusts the provider then fantastic, give them the opportunity to help. It is something that we and our members have been saying for a long time. My thing is the quicker the better."
He added: "I think the choice is there because it is about the relationship between the provider and the employer and it is the job of the provider to get that trust and it may be that the employer just wants control anyway and that is not an issue, that is not saying the provider is no good, it is just saying the provider has a different view but at least it is there and can be done."
FE Week is the official AELP autumn conference media partner so for more news and reaction from the event follow @feweek and see the next edition.