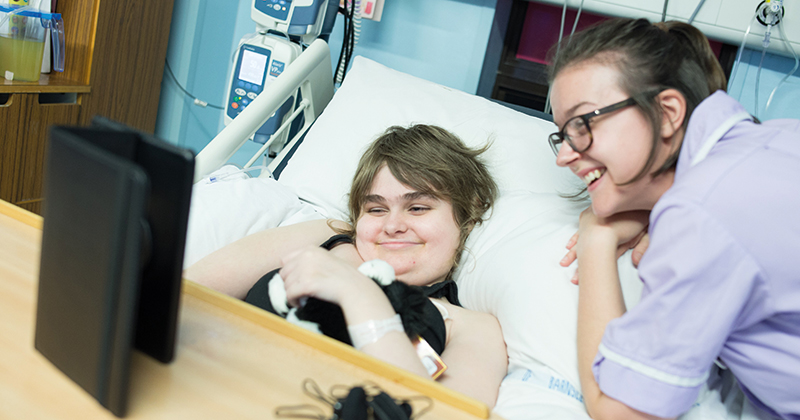 Media students from Chesterfield College have helped children in hospital experience a live concert through a unique work experience opportunity.
Students helped to livestream a gig by indie band The Sherlocks from the O2 Academy Sheffield for nine seriously ill children being cared for at Sheffield Children's Hospital, while the band delivered personalised messages to the patients during their set.
Accompanied by staff to help with production, the students filmed the gig at the venue, which was then accessible to the patients in hospital in real-time via iPads.
The project was initiated by a US charity, the Melodic Caring Project, which films and streams live music events and concerts to hospitalised children.
The charity, which has been running in the US for almost a decade, has now recruited college students and staff to lead a UK branch of the initiative, as it attempts to reach more patients in the future.
"We are thrilled to be working with Chesterfield College and its students," said Levi Ware, the charity's cofounder. "Their unique skills, talents and relationships will enable us to reach far more children than we ever could on our own."
Pictured: Patient Natasha watches the gig from her hospital bed