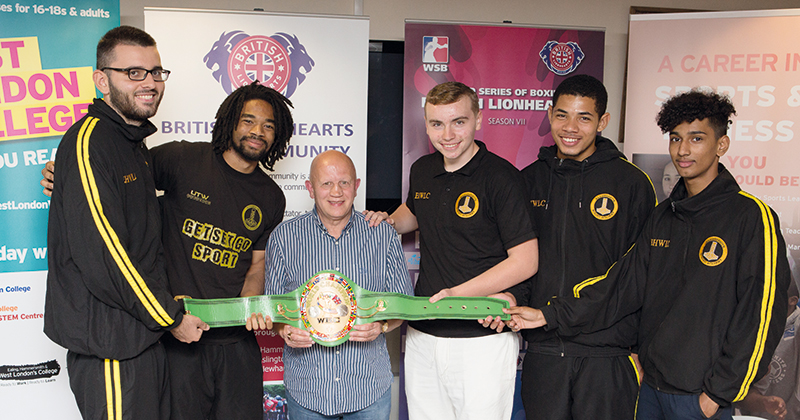 The newest coach at Ealing, Hammersmith & West London College's boxing academy is a bona fide world champion.
Charlie Magri (pictured centre), the former ABA British flyweight champion, World Boxing Council champion and lineal flyweight champion joined the Hammersmith Boxing Academy this month to train this year's new recruits.
Speaking at an event launching the academy for the new academic year, he said: "I never had anything like the Boxing Academy at West London College in my day. I used to love training and being advised on how to improve; it's all about practice so when you've got an academy like this it's fantastic."
Students on the programme, which has been running since 2013 and is open to 16- to 18-year-olds, will work towards a sports and fitness qualification, while developing both their practical boxing skills and employability.
"It's really inspiring to see how the boxing academy positively impacts the lives of the next generation of boxers, coaches, club managers, judges and personal trainers," added Janet Gardner, West London College's principal.