Ones to watch at AoC Sport National Championships 2017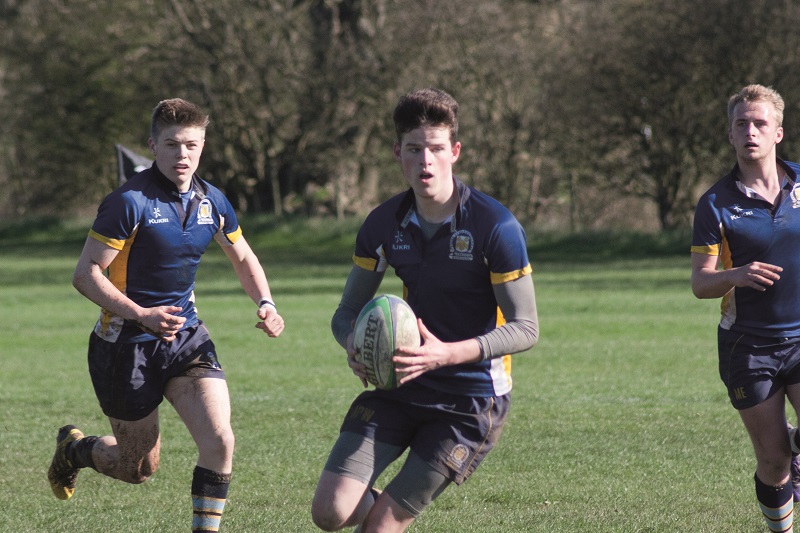 With just one day to go until this year's AoC Sport National Championships kick off in Nottingham, FE Week profiles three of the regional teams tipped to feature prominently in the battle for college sporting supremacy, and what individual stars to keep an eye on.
[You can read full details of the national championships here]
South West
After finishing in top spot at the last two national championships, the south west look set to be strong contenders for the coveted Wilkinson Sword trophy, for the region that collates the most points overall, once again.
The reigning champion's star team is tipped to be in Volleyball. Both the men's and women's sides come from Petroc, a college in Devon.
The women heading to Nottingham are the defending champions after winning the sport in 2016, and the men will look to improve on their bronze medal from last year's competition in Tyne and Wear.
One to watch for the south west will be Richard Huish College's men's rugby team, who have taken the baton from Exeter College for the first time in a number of years.
Exeter brought a bronze medal back from the national championships last year so Richard Huish, in Taunton, know they have big boots to fill, but with pace and power from the likes of Jack Churchill and Vinny Gordon, the team hopes they can take a few teams by surprise.
"This is a great achievement for the players and coaching staff, we have no expectations on them and only ask that they learn and develop through the whole experience to make themselves better players," said the college's sports development manager, Matt Nolan.
"It has been a huge achievement reaching the champs for the first time in the college's history (for men's rugby), so we are happy to be there, although sneaking a medal would top it off."
North West
The region was agonisingly close to a podium place at last year's event but ended up in 4th place.
But they have reason to believe they can go even better this year with a strong line up ready to challenge for honours.
Their star athlete is Olivia Peet from Holy Cross College, who is the favourite for gold in the tennis competition.
At just 16 years old, the student has a hugely impressive background in the sport. She is currently ranked among the top 20 in the country at Under-18 level, and is the number one for her age group in Lancashire, and number two in the county's women's rankings.
Added to that, in December she won the Under-18 National Winter tour, and is currently competing in the women's 15k tour events – the first step to playing on the Women's Tennis Association (WTA) tour.
Sharing the tennis court will be George Hutchings, from St Mary's College Blackburn, who is hoping to replicate his brother Charlie's success of winning gold at last year's event.
The 16-year-old has represented Great Britain at every age group since Under-10, and is currently ranked number one in Lancashire for U18s, having been crowned the county's junior champion an impressive seven times. He was also ranked number one nationally at both U12 and U14.
George is confident and believes the experiences passed on from big brother Charlie could serve him well.
"I was really pleased for Charlie to win it last year and it would be great to do the same this year," he said.
"Charlie has given me some background info to how event is staged, and I have had lots of experience of playing on the Nottingham courts so I am confident of feeling at home when I play."
Returning to the national championships for the north west will be cross country runner Jessica Rogers from Blackpool and thy Fylde College.
The 17-year-old is currently the number one ranked U20 in Blackpool in both 1500m and 3000m, alongside many other accolades. She has been named her region's team captain and is hoping to bring home a medal this year after just missing out in 2016.
 "Last year's event was a great opportunity to meet and then compete with the top college runners from across the country and I'm hoping having experienced the event before will stand me in good stead for this year's race," she said.
East
Coming off the back of a fifth-placed finish last year, the region will be hopeful of getting among the medals this time out.
Their star athlete, Thomas Pudney from South Essex College, will be among the favourites, along with the north west's George Hutchings, for the men's singles tennis title.
The 19-year-old is no stranger to the national championships stage, having reached the semi-finals last year in Newcastle, narrowly missing out on a podium place – and that was while carrying an injury which meant he was originally only due to play one match.
In rugby the Seevic's men's team include eight players who took part in last year's championships where they won silver so will be well versed for the competition this time round.
This year the team has made it to the AoC Sport Premier League play-off final as well as reaching the final of the Essex Cup.
Craig Davidson, head of learning for sport at Seevic, said: "Preparations have been hectic to say the least, but I know head coach Danny Cleare has had the boys in over Easter to start our preparations for the tournament."
Winger George Griffiths is pipped as Seevic's main danger man.
"George has electric speed and is returning for a second year having been an important part of the squad that won the silver medal last year," Mr Davidson said.
The finals
Around 1,650 student athletes will compete in the national finals, described as the "pinnacle of the college sporting calendar".
In total, there will be 10 regions competing for the Wilkinson Sword, the others being East Midlands, West Midlands, London, South East, Wales, North East, and Yorkshire and Humber.
Competitions in 13 sports will run from April 21 to 23.
FE Week will once again be there for the full weekend, as media partner, reporting on all of the developments.