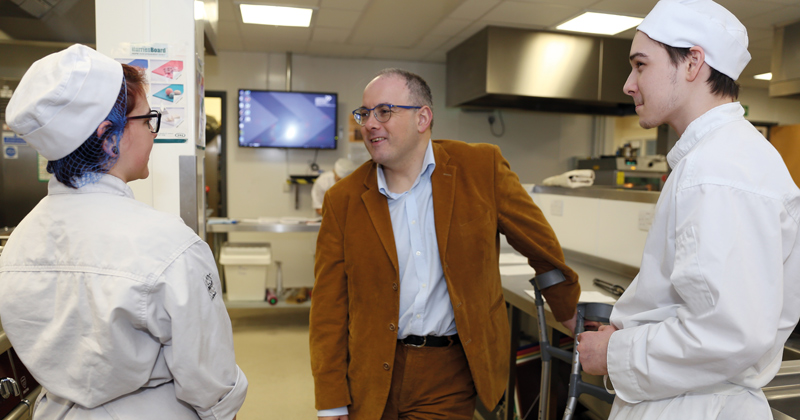 Robert Halfon, the minister of state for apprenticeships and skills, has paid an official visit to London's first ever hospitality career college.
The minister was taken on a tour of the Greater London-based Hospitality, Food and Enterprise Career college – part of London South East colleges – and unveiled a plaque to commemorate his visit.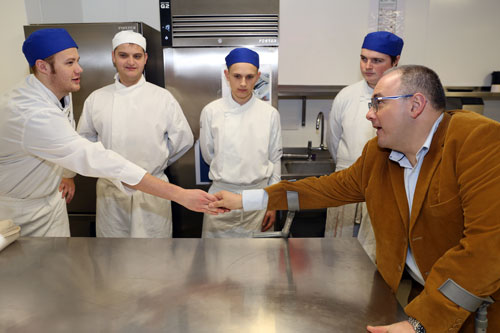 Mr Halfon also had a tour of the college's specialist facilities, including the site of a forthcoming learner-led restaurant, called BR6 Bakehouse, which is due to open later this year, and enjoyed afternoon tea prepared and served by students.
There are currently 60 14- to 16-year-olds studying at the college, and around 150 post-16 students – which will expand to 300 next year.
Mr Halfon said: "The outstanding work of this career college ensures that students get jobs or apprenticeships after their technical courses finish. 
"It provides significant support for those from disadvantaged backgrounds to get onto the ladder of opportunity and gain the skills they need for future careers."
Based at London South East Colleges' Orpington site, the career college is part of the town's regeneration programme, contributing to the local growing economy. 
Main image: Food for thought: Robert Halfon takes a tour of the facilities