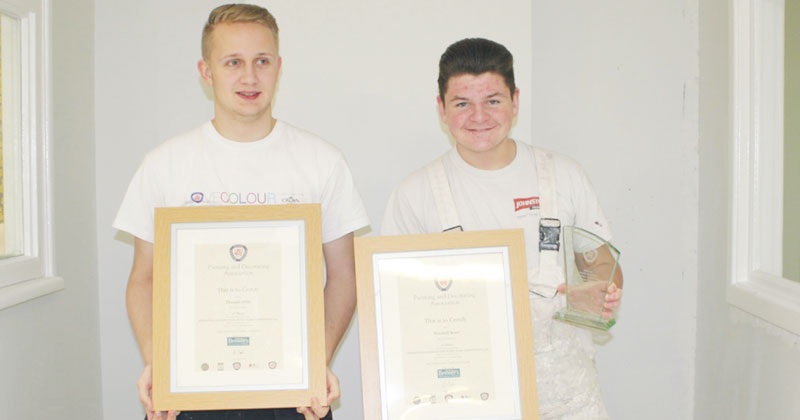 Two students from Doncaster college have taken first and second place at the 20th annual Paperhanging Apprentice of the Year competition.
Painting and decorating apprentices Mitchell Scott and Thomas Mills took home the top awards in the competition, which was open to all registered apprentices in the UK.
Applicants were assessed on their wallpaper-hanging skills, and the finalists were decided after a series of heats which concluded at the college's Hub campus in October.
Seventeen-year-old Mitchell Scott, who currently works for G Heaton Painting and Decorating, was named Junior Apprentice Paperhanger of the Year, with Thomas Mills taking second place in the senior category, receiving a £150 prize and a trophy.
The competition has been a long-standing fixture on the industry calendar, and it was the first time there have been separate categories for juniors and seniors, with the winners announced during a gala dinner.
Speaking of his award, Mr Mitchell said: "It feels amazing to have won the competition and to be named the Junior Apprentice Paperhanger of the Year".
Featured picture: Paper boys: Thomas Mills, left, and Mitchell Scott