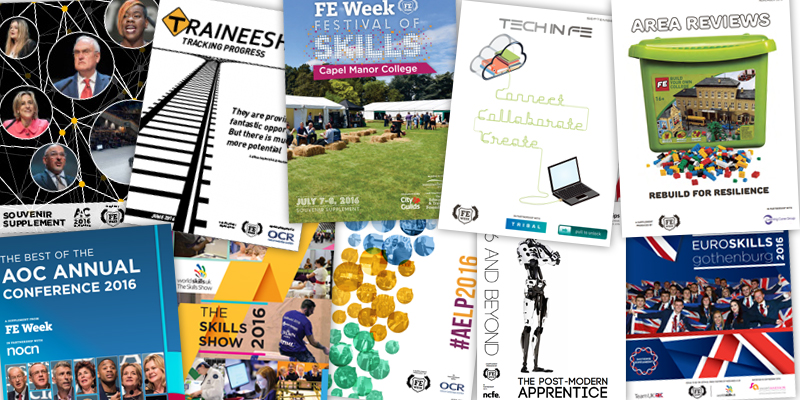 Over the course of this year FE Week produced a whopping 172 pages of content across 10 supplements covering all of the key sector talking points of 2016.
Ranging from the AAC, AoC and AELP conferences, to The Skills Show and EuroSkills, below we have brought all of our supplements into one place for our readers to recap on as we move into 2017.
March 11 – National Apprenticeship Week 2016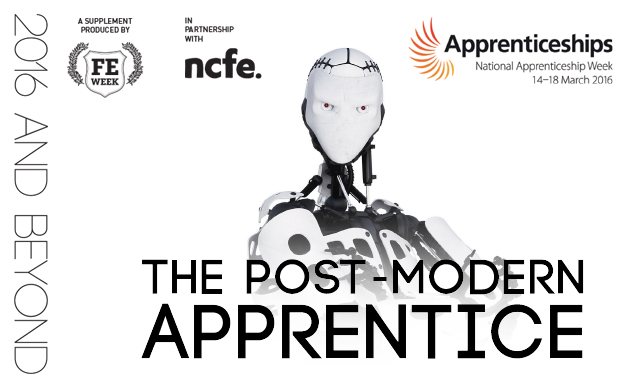 National Apprenticeship Week, which this year ran from 14 – 18 March, seemed more pivotal than ever as we embarked on the final year of government-led funding before the levy is launch in April.
This 16-page supplement, sponsored by NCFE, gave us the opportunity to look at what lessons can be learned from the past to inform future decisions.
We therefore concentrated on providing historical context throughout this supplement dedicated to NAW 2016 — which covered the history of apprenticeships, key issues currently facing the sector, and beyond that to the "postmodern".
March 30 – AAC 2016: Souvenir Supplement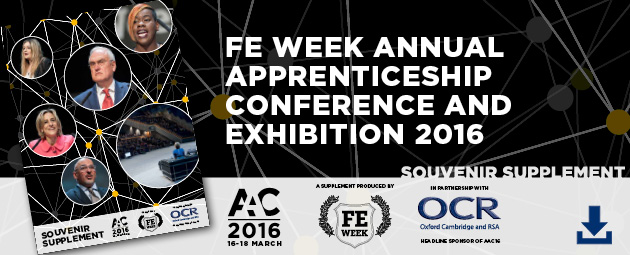 The FE Week Annual Apprenticeship Conference and Exhibition was once again an outstanding event for our sector.
The second ever AAC this year took place during the last three days of National Apprenticeship Week and offered an array of prominent key note speakers from top politicians, civil servants, providers, employers and most importantly apprentices. There were also over 45 in-depth practical workshops for delegates to attend.
This special 28-page souvenir supplement, sponsored by OCR, provides an overview of some of the highlights from AAC 2016 with content on hot topics such as the levy, apprenticeship funding reform, and the controversial as ever Sir Michael Wilshaw.
June 23 – Traineeships – Tracking progress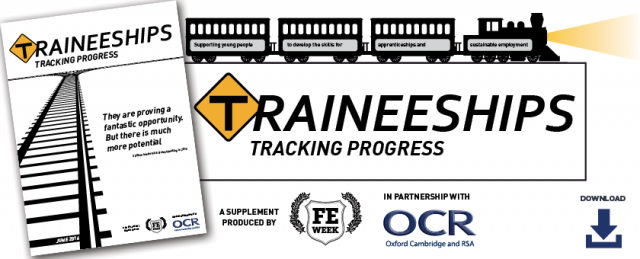 FE Week first produced supplement on traineeships in July 2013 as the programme got underway and thought three years on was the perfect time to revisit traineeships to take stock.
In this 16-page supplement, sponsored by OCR, we found that while some progress has been made, it is clear there are still questions and challenges around the policy.
June 29 – #AELP2016 Conference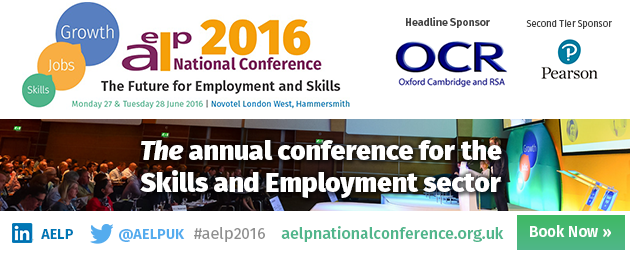 Our fifth ever AELP conference supplement was produced onsite at the end of day one of this year's conference in June.
With Brexit creating turbulence across Whitehall this was a key date in the FE calendar with scepticism around whether former skills minister Nick Boles would address the conference and if levy plans had been derailed.
Mr Boles thankfully did arrive on time and delivered some welcomed reassurance of the government's commitments to apprenticeships.
This 16-page supplement, sponsored by OCR, delves deeper into the chatter among delegates and speakers following the monumental moment in British history.
July 14 – FE Week Festival of Skills 2016 Souvenir supplement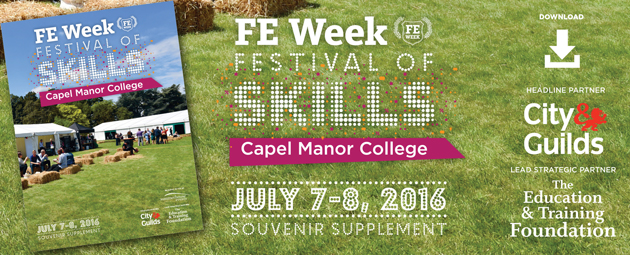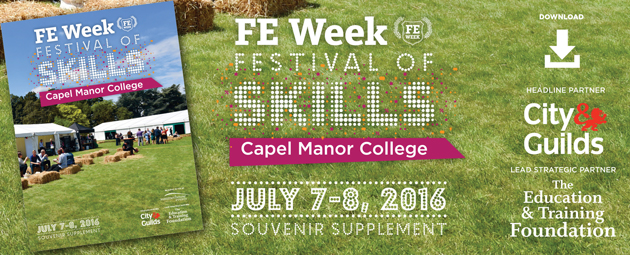 This year also marked the inaugural Festival of Skills at Capel Manor College, which FE Week was delighted to host.
This new event is a sister to The Telegraph Festival of Education which in its seventh year attracted over 5,000 festival-goers to Wellington College in June.
The Festival of Skills was an inspiring CPD extravaganza bringing together the best of the sector's most forward thinking advocates, practitioners of change, policy makers and educators.
This 16-page souvenir supplement, sponsored by City & Guilds, shows the fantastic launch.
September 19 – Tech in FE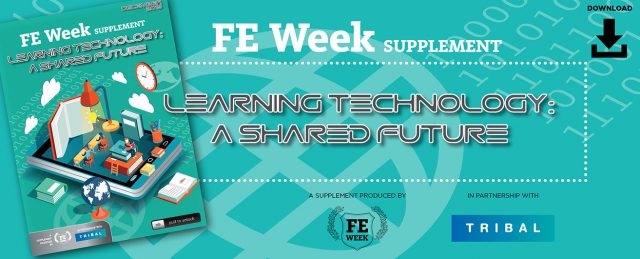 In early September the Association for Learning Technology held its annual conference, giving us the perfect time to take a look at all things technology-related for the FE and skills sector.
On the 16 pages we look at some of the many ways that colleges and other providers are working together to create innovative tech solutions to the challenges facing the sector. This supplement was sponsored by Tribal.
November 3 – Area reviews: rebuild for resilience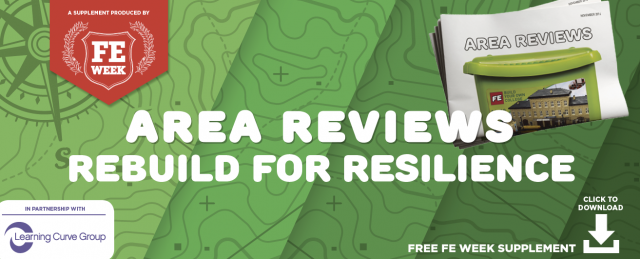 It had been just over a year since the area reviews of post-16 launched, aiming to move towards "fewer, often larger, more resilient and efficient providers".
Our reporter Jude Burke has followed the process all the way with great interest – from the first reports of lengthy delays during wave one, to the FE commissioner Sir David Collins' promise to MPs this month that all reviews were on track to finish on time by next March.
In November many of the earlier reviews had reached the implementation phase – and the government had at last published its long-awaited implementation guidance – providing a good moment to focus on the work ahead for colleges.
Sponsored by the Learning Curve Group, this 16-page supplement reflects on the sweeping changes.
November 25 – AoC Annual Conference 2016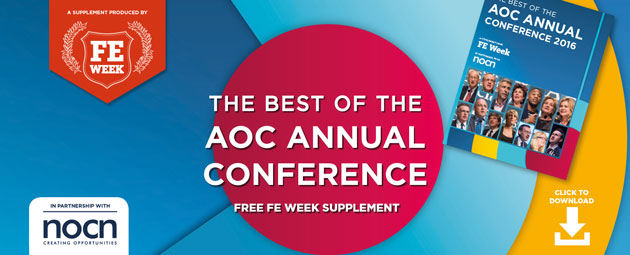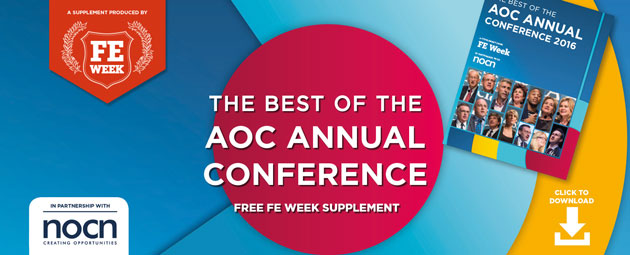 The annual AoC conference was as anticipated as ever, this year bringing a feeling of renewed energy in the FE sector.
The AoC's new chief executive David Hughes undoubtedly added to this feeling of revitalisation. He kicked off the conference on a positive note, and despite acknowledging the challenges brought by the recent "blizzard of changes", reassured delegates in his speech that he has "a lot of hope".
This 16-page supplement, sponsored by NOCN, includes everything on offer at the conference, including education secretary Justine Greening, skills minister Robert Halfon, new FE commissioner Richard Atkins, TV star Ruby Wax, among much more.
November 25 – The Skills Show 2016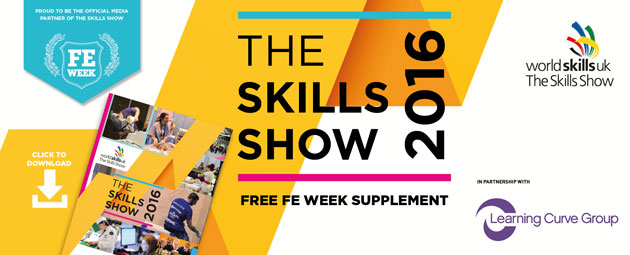 While the policy focused AoC conference wrapped up in November, just down the road at Birmingham's NEC The Skills Show kicked off its fifth annual event.
This was the chance for everyone to see policy put into action as the country's best apprentices and learners battled in the national WorldSkills UK skills competitions.
There was also an abundance of careers advice from leading employers such as Dyson and Jaguar Land Rover on offer, as well as the chance to have a go at more than 50 different skills, and the opportunity to speak to past WorldSkills UK competitors.
This 16-page supplement, sponsored by Learning Curve Group, gives an insight into the country's biggest careers event.
December 5 – EuroSkills 2016 | celebrating Team UK's success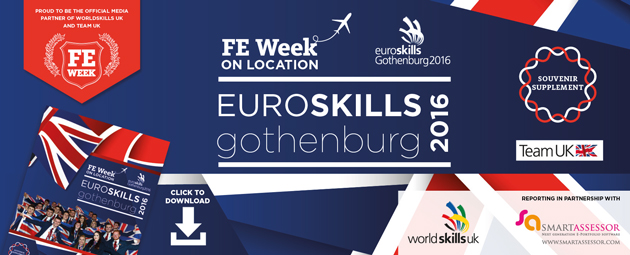 We signed off our supplement haul for 2016 with a week in Gothenburg for EuroSkills 2016.
FE Week reporter Billy Camden has followed Team UK since they were announced in May, with the journey culminating in the European skills finals in Sweden.
Around 500 young people aged 18 to 25, from 28 different countries competed in 44 different skill areas from stonemasonry to hairdressing.
Team UK did themselves more than proud by taking home an impressive medal haul of two gold, one silver, and two bronze medals.
This 16-page supplement completed onsite in Sweden and sponsored by Smart Assessor, takes you from the start to finish of Team UK's successful journey.