Revealed at last: Government sets aside £726m for area review restructuring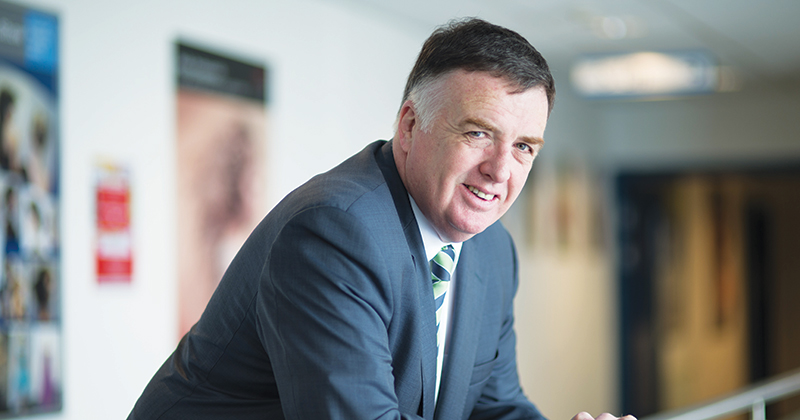 The government has set aside almost three quarters of a billion pounds to cover restructuring costs emerging from the area reviews, FE Week can exclusively reveal.
The Department for Education has finally come clean on the figure after we made repeated attempts to get it to reveal the size of the restructuring facility pot via Freedom of Information requests.
In its response, the DfE said: "We have estimated the cost of implementing area review recommendations will cost no more than £726 million over the Spending Review period [ie up to 2020] – consisting primarily of loan funding – and expect it could be far lower than this amount."
It promised that "every pound will be subject to scrutiny", adding that money "will only be paid out subject to applications meeting realism, affordability and need."
Most of the cash will be available through the restructuring facility, to help colleges to cover the costs of implementing area review recommendations.
But £12 million has been reserved for transition grants, which colleges can use specifically to bring in the expertise they need to put in place any changes.
Julian Gravatt, the assistant chief executive of the Association of Colleges, said: "It is good that the Treasury has made loans available to support colleges.
"The sums involved are large but colleges educate and train millions of people a year, so this needs to be put in context.
"Colleges have bank loans which total £1.6 billion, and although some colleges can borrow more if they want to invest or fund a merger, others can't."
However Mark Dawe, chief executive of the Association of Employment and Learning Providers, sounded a note of caution, and stressed the importance of "full transparency" on where and what the allocations are for.
"The total sum is roughly the equivalent of the entire adult apprenticeship budget, and some of the money is being used to set up competing provision in an already effective high-quality market," he said.
This is the first time anyone has been able to confirm how much money the government plans to spend on implementing the area review recommendations.
In January, FE Week revealed that the government was planning to introduce the restructuring fund.
At the time we understood it to be worth £560 million, but a spokesperson for the Treasury – which is administering the fund – refused to confirm or deny the figure.
In October it was the Department for Education's turn to remain tight-lipped over the size of the pot – but it did admit that 50 transition grants had already been awarded, totalling £3.5 million.
But when we asked for an update this week, a spokesperson said the department would not give a "running commentary on the area review transition grants and restructuring facility".
Nor would the DfE reveal which colleges have been awarded the cash.
However, FE Week understands that this information will eventually be published at some unspecified point in the future.
According to the minutes of the area review advisory group meeting on September 6, seen by FE Week, Paul Warner from the Association of Employment and Learning Providers asked if the DfE intended "to publish the amounts awarded in transition grants".
The response, according to the minutes, was "yes – unless there are commercial reasons for not doing so."
The £726 million set aside for restructuring will be additional to the costs for the FE commissioner and his team's involvement in the area reviews.
A separate FoI request by FE Week revealed that Sir David Collins had been paid almost £500,000 plus expenses during his time as FE commissioner.
The department also confirmed that the five deputy commissioners are all paid £700 for each day they work, while the team of 13 advisers all receive £600 per day.
FE Week understands that the whole team has been involved in the area review process, although it's not clear how much work each individual member has done.
Sir David told MPs at the education select committee hearing on area reviews in October he expected the reviews to lead to "£200 million to £400 million-plus of potential savings to invest" each year.
David Russell, chief executive of the Education and Training Foundation, also announced this week that the DfE had set aside a further £5 million for 10 "significant new projects" designed to help the sector respond to Skills Plan implementation and area review demands.
The projects cover, for example, sharing outstanding technical teaching learning and assessment, and supporting finance directors, chairs of finance boards and clerks to meet changing responsibilities.
What is a transition grant when it's at home?
Transition grants are made up of government cash given to colleges to pay for consultants, and are worth either £50,000 or £100,000.
They are part of a package of financial support available to colleges to help them to implement recommendations made in the area reviews, alongside the restructuring facility.
According to guidance published in April, "the grants are to ensure providers can access the best change-management skills and have the capacity to make the changes at the pace required".
In order to access the cash, colleges have to state which skills or services the money will be used for and who will be providing them.
One grant is available per significant change, rather than per college.
The amount of the grant depends on the size of the colleges involved and the extent of the changes being made.
FE Week's Freedom of Information request revealed the total budget for the grants to be
£12 million – meaning that up to 240 awards can be made.
When we asked in October, we were told that 50 grants had already been awarded, worth £3.5 million.
But our latest request for an update from the Department for Education was met with a flat refusal to divulge fresh information.
The DfE also won't tell us who has been awarded the cash, or how much each college has received.
This is likely to fuel concerns, previously reported in FE Week, about a lack of transparency over the grants.
One director of a leading audit firm, who did not want to be named, called the lack of transparency "unacceptable".
Since the transition grants opened for application in April, a number of consultancy companies have been promoting their services as being eligible for funding through the grants.
But it's not clear which consultants have been taken on, or by which colleges.
The transition grants are administered by the transactions unit, run jointly by the Skills Funding Agency and Education Funding Agency.
As publicised on gov.uk, this is led by Matthew Atkinson, who is on secondment from the audit firm PwC, which provides financial services to 26 colleges, according to 2014/15accounts published by the SFA.
A spokesperson for PwC told FE Week: "As far as we are aware we are not engaged to provide any services funded by transition grants."
Grants of up to £100,000 are available for the closure of a college, a merger involving more than two institutions or where the merging colleges have a combined turnover of more than £25 million, or to set up a multi-academy trust of two or more colleges.
For a single sixth form college academisation, a merger involving two colleges with a combined turnover of less than £25 million, or any other significant change expected to have upfront costs, grants of up to £50,000 are on offer.
Picture caption: Richard Atkins, as FE Commissioner, will oversee college access to the restructuring grants