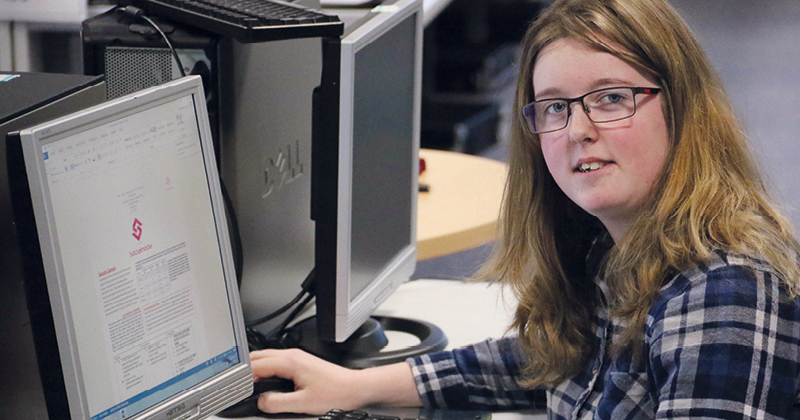 A computer hardware student has designed an app that helps people who struggle to socialize access help and advice, as well as communicate.
Olivia Reynolds, an IT student at Darlington college, came up with Socialmoda to help those who suffer with anxiety and shyness access virtual help, advice and support.
The app also has voice synthesis, meaning users can hold a conversation with it, alongside an interactive mood board.
17-year-old Olivia is currently developing the app further with the help of tutors at Darlington college, and has already been shortlisted for the Federation of Small Businesses Student Awards with the idea.
The concept for the app came from Olivia's own personal experience with shyness, and witnessing others who have fallen prey to bullies.
Speaking of her creation, she said: "If you haven't got a human friend then you can have a virtual one. I have struggled with shyness since primary school and being at Darlington college has really helped me socially."
Enterprise tutor at the college, Josh Spears, added: "IT is an incredible tool which can help with a host of issues. It's great to see Olivia using her skills in designing an app to help others deal with an area she feels passionately about."
Featured picture: Darlington College IT student Olivia Reynolds