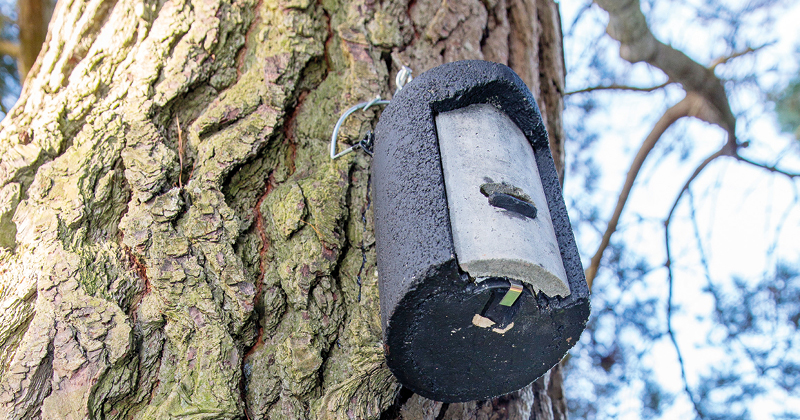 A college's resident bat is facing homelessness following site clearance work on the building in which it lives.
Affectionately named Kevin, the bat currently lives in the roof of Bridgwater and Taunton College's Montgomery House, which is being cleared to make way for the new National College for Nuclear.
Workers on the site have been careful to dismantle the roof tile-by-tile during the clearance process in order to minimise disruption to Kevin's daily life and, after a successful application to Natural England, a number of bat boxes have now been installed across the area to offer alternative accommodation.
Kevin's presence was discovered during an ecological survey of the site, which demonstrated evidence of bat feeding, and then the existence of a single long-eared bat living in the roof.
It is hoped that Kevin will take up residence in one of the new bat boxes following the demolition of his current home, with students on the college's land-based programmes keeping a watchful eye on his future progress and welfare.
The new National College for Nuclear will be one of two hubs across the UK providing high-tech, specialist training to meet the skills needs of the nuclear industry employers.
Featured picture: One of the bat boxes ready for Kevin