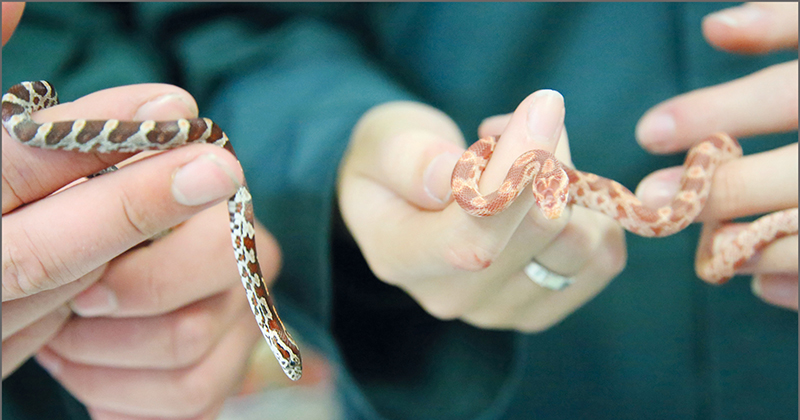 The arrival of two baby corn snakes at a college in Gloucestershire have made history as the first reptiles ever to be hatched on site.
Hartpury College has a collection of over 70 different species of snakes, but never before has a reptile been successfully hatched at the college.
The corn snakes needed a specialised incubator to keep them at the correct temperature, with the eggs kept at a toasty 30 degrees and an 80 per cent humidity.
The new babies will provide a new learning experience for students at the college, who have so far had experience only in caring for a range of adult snakes.
The snakes are expected to grow to between four and six feet in length, and have a lifespan of around 15 years.
The animal collection manager at the college, Aleksandra Lipinska, said: "It has been a great learning experience for all the students involved and we are really pleased it has been a success.
"Now that we have successfully bred and hatched our first reptiles we are planning on doing some more breeding. We have plated lizards here that are quite rare so we are looking at getting a programme in place to breed them as well."
Featured picture: The new baby corn snakes at Hartpury college