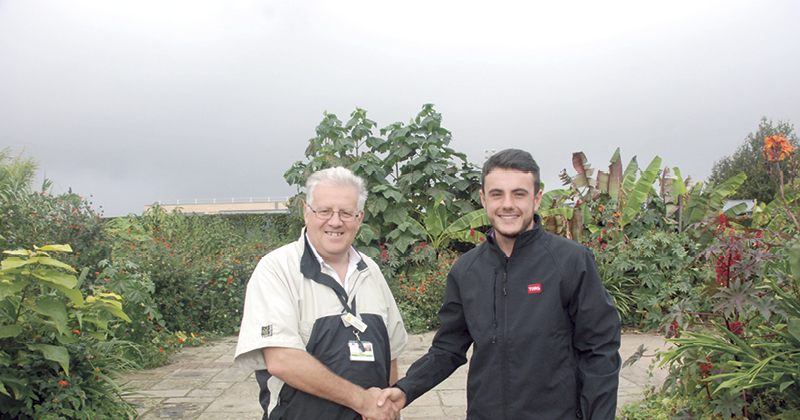 A student on the newly introduced golf greenkeeping standard apprenticeship has taken second place in the Toro Young Student Greenkeeper of the Year awards.
Vince DeMarzo, a student at Hadlow College in Kent, was judged on his knowledge of greenkeeping tasks, skills, and health and safety, alongside understanding of the job role, from personal development through to industry awareness.
He was up against five other finalists in the inaugural under-20 category, selected from hundreds of entrants across the UK.
Vince, who is currently awaiting level two certification, works at Wildernesse Golf Club as an assistant greenkeeper, and has ambitions to work at a high-profile golf championship course in the future.
He said: "I'd love to work at one of the courses in the Milan area. I'm hopeful, since British greenkeepers are highly sought after in continental Europe. I'd also love to work in Australia or the US, but you need an entirely different knowledge-base, given the diverse climate, pests and diseases or the US.
"Ultimately, my aim is to work on a high-profile championship course that features on TV."
Featured picture: (L-R) Paul Copsey, work-based assessor at Hadlow College, with Vince DeMarzo