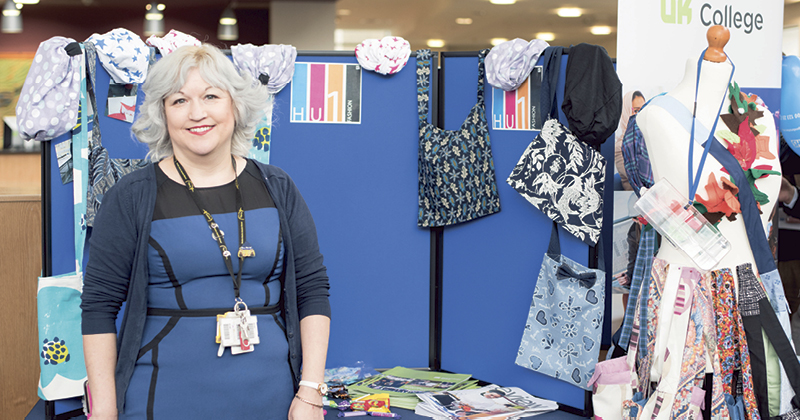 Fashion students at Hull College have designed and produced a batch of hats and syringe driver bags to help hospital patients feel less self-conscious about hair loss and carrying their medication.
The hats and bags which were presented to the pathology unit at Castle Hill Hospital will be given out free to patients as part of National Pathology Week, which celebrates the contribution that pathologists make to healthcare in the UK.
Patients undergoing palliative care often carry syringe drivers, which are small portable battery powered machines that administer a continuous dose of painkiller.
Kerry Drury, one of the hospital's pathology lab social practitioners, said: "Some of our patients are on palliative care and need a syringe driver to carry medication all day. The bags enable them to go about their daily life and still keep their medicine with them without drawing the attention these usually get.
"The hats have been created in a modern and fashionable style which helps the patients undergoing chemotherapy feel less self-conscious."
The students produced the hats and bags with donated fabrics as part of their induction week at the college, and the project will count towards their industry skills studies module.
Featured picture: Kerry Drury with the hats and bags provided by Hull College Students