Live with Linford at AoC Conference 2016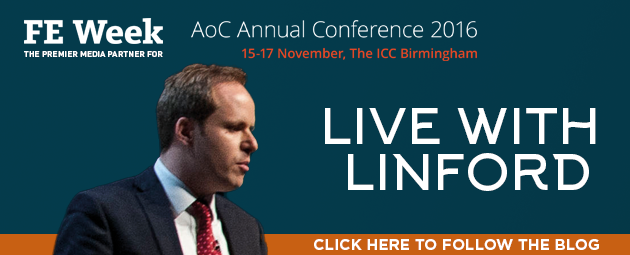 Nick Linford, editor of FE Week, is out-and-about during AoC Conference 2016 bringing you all the news, gossip and fun. Stay tuned for live updates (see blog below).
FE Week is proud to be the premier media partner and the premier news source for the FE and skills sector.
Latest news stories from AoC Conference: