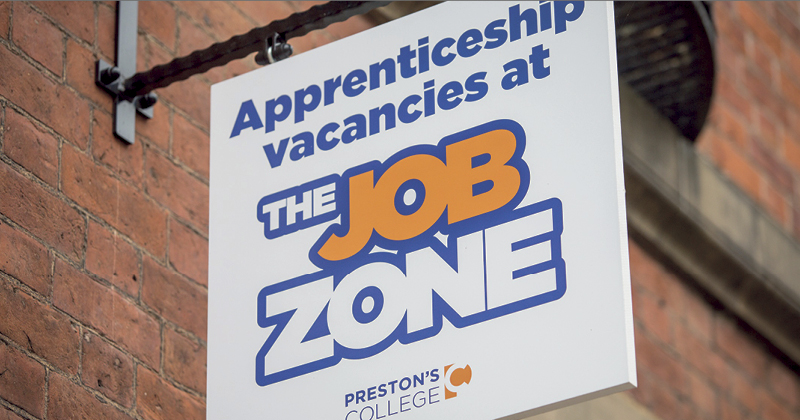 A college in Preston has opened a city-centre job shop to help local students secure employment.
Preston's College opened careers service 'The Job Zone' at its Fulwood campus last year, and due to its popularity with students, has now expanded to a building in the heart of the city.
The new city-centre base on Winckley Square aims to match candidates with apprenticeships, and will support students seeking employment both during and post-study, with members of the general public also welcome.
Preston's College is one of the largest apprenticeship providers in the region, and its relationship with numerous employers will mean a varied choice of vacancies year-round.
Specialist careers advisors will be on-hand to provide advice on CV preparation, job searching, applications and interview preparation.
Andrew Richardson, head of employer engagement and recruitment at Preston's College, said: "Our candidates get a head start, as they benefit from our careers coaching and the strong links with key employers in the area.
"School leavers and adult learners alike can significantly enhance their career prospects and gain nationally-recognised qualifications in their chosen industry, and we're here to facilitate that."
Featured picture: The new 'Job Zone' on Winckley Square