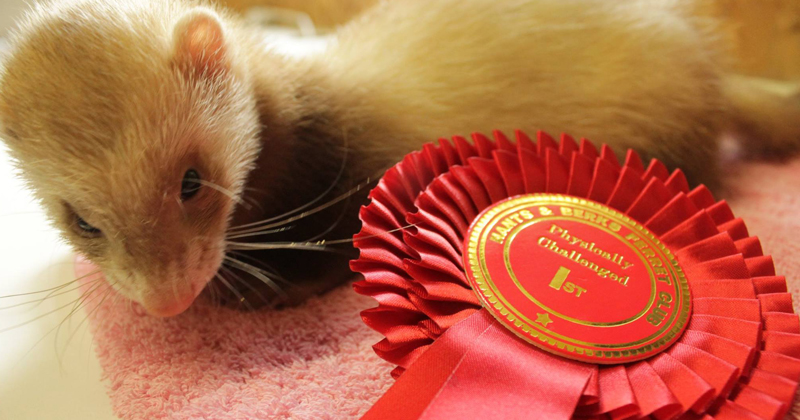 Four ferrets belonging to Berkshire College of Agriculture brought home a number of rosettes in a prestigious ferret show, with three-legged Boo scooping a top title.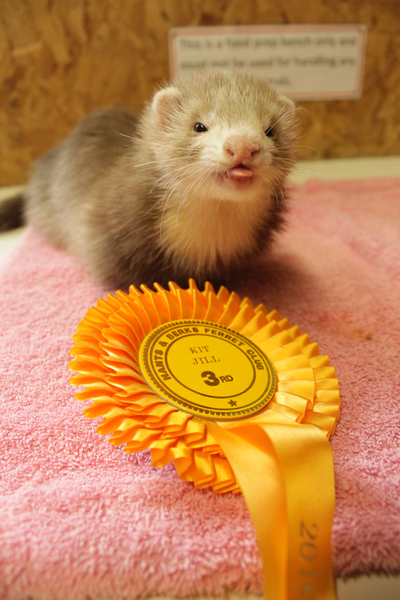 The college's small-mammal team entered five of their ferrets into the Hants & Berks Ferret Club Show, with four: Boo, Josie, and brother-and-sister team Stig and Mouse, returning victorious.
It was three-legged ferret Boo (pictured above) that achieved the highest accolade, scooping first place in the "physically challenged" category.
Becky Stevens, a small-mammal technician at the college, said: "Boo was unfortunately trodden on when she was a baby. If she had been fully grown, we would have been able to splint it, but as she was so tiny, it seemed fairer to take the leg off.
"The show had the physically impaired group to give the ferrets a fair chance, as obviously they couldn't walk as well as ferrets in the other groups."
Ferrets were judged on their appearance, ease of handling, temperament and movement.
The college is currently home to 15 ferrets, with a recent renovation of their living quarters meaning they now live in a spacious barn, with indoor and outdoor play areas, and even their own ball pit.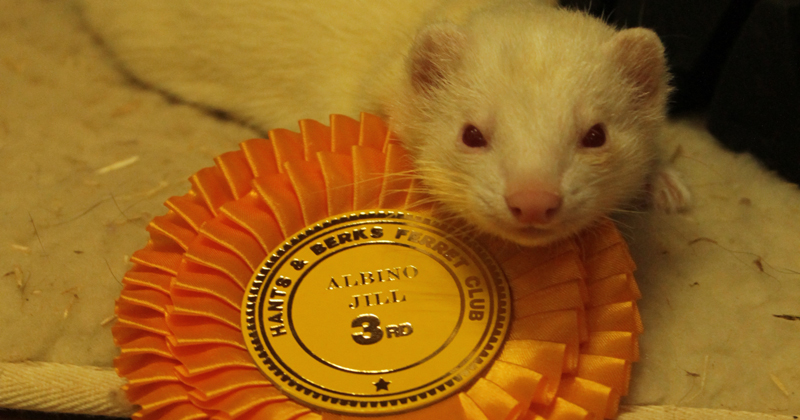 Featured picture: Boo with her 1st place rosette, right and bottom, two of the other successful ferrets with their 3rd place rosettes