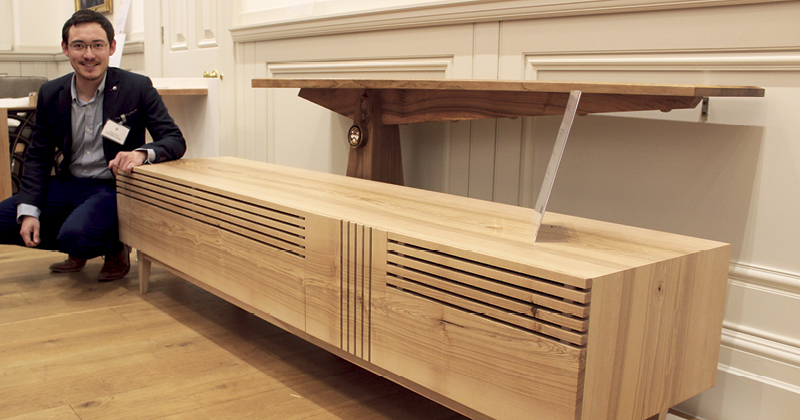 Five students from Chichester College had the opportunity to showcase their furniture-making skills at a special exhibition in London, with one student even receiving special recognition.
The Young Furniture Makers' Exhibition, organised by charity The Furniture Makers' Company, gave talented youngsters the chance to show off their creations to liverymen and the public.
Student Paul Ferris (pictured), was 'highly commended' in the Young Furniture Makers Bespoke Award for his television cabinet made from olive ash.
The level three apprentice is currently employed by Rolls Royce, and splits his time between working for the manufacturing company and studying at the college.
Chichester College lecturer Christian Notley accompanied students to the event, and said: "This is a great opportunity for students to show their work and allow them a chance to make connections with employers in the industry.
"We were delighted to be able to take several pieces to the Furniture Makers' Hall and the icing on the cake was Paul's award.
"He was up against university students and graduates – all of the highest standard – so to be highly commended is a fantastic achievement."
Featured image: Paul Ferris with his olive ash cabinet