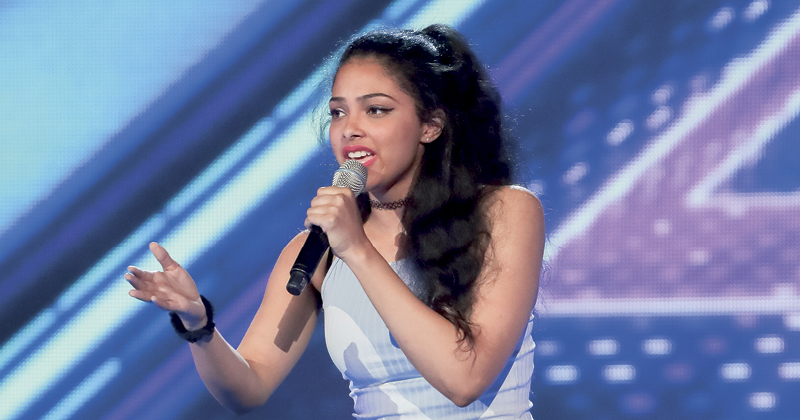 Seventeen-year-old Luena Martinez hopes to inspire other musically-inclined students to follow their dreams after an "incredible experience" on ITV talent show, the X Factor.
She appeared on the televised round of the TV show after getting through room auditions and boot camp, and sang a cover of Snow Patrol's 'Run'. Despite her talent, she was replaced at the last minute during the show's 'Six Chair Challenge' in favour of fellow performer, Olivia Garcia.
Luena is a student at SoundSkool, a London-based non-profit organisation that runs full-time, year-long music courses for 16-18 year olds.
She is among the first students to study for a Level 2 Artist Development and Business course, as part of a new partnership launched with the College of Haringey, Enfield and North East London (CONEL) this year.
Very Humbled to have sang for @LuenaOfficial today🙏🏾 thank you so much on the tips and compliments on my vocals ❤️😍 pic.twitter.com/JIDKb4FBM9

— Yolanda (@YolandaNdlovu_) October 11, 2016
Speaking of her time on the show, Luena said: "It was hard to take getting so close, but an incredible experience, and it was amazing to perform in front of 5,000 people. I couldn't have asked for a better reaction.
"Hopefully, I've shown others you can be on X Factor, or do anything you want if you just put your mind to it, work hard and practice. I wanted to be a singer and I've stuck with that. Don't put yourself down. You can do it!"
Picture: Luena on the popular primetime ITV show