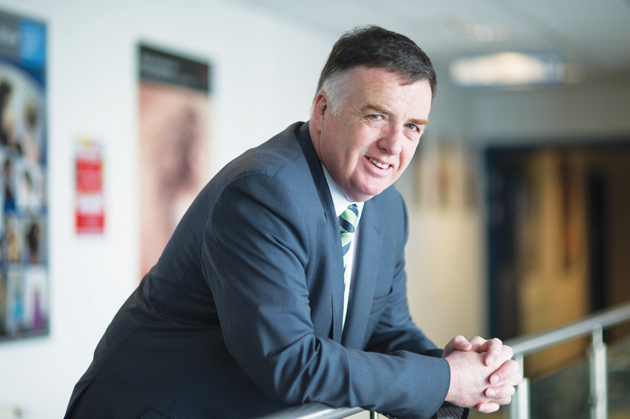 Richard Atkins' appointment as the new FE commissioner has been confirmed by the Department for Education – almost a month after FE Week first reported the news.
He will take over the role from current FE commissioner Sir David Collins, who will retire in November.
Mr Atkins was principal of Exeter College from 2002 until March 2016, and retired on a high after the college received an Ofsted grade one in 2014.
He was president of the Association of Colleges in 2014/15, appointed a CBE in the most recent New Year's Honours list for this services to FE and became an Ofsted board member in July.
Mr Atkins said he was "delighted and honoured" to be appointed the new FE Commissioner.
"I am keen to build on the work that Sir David Collins and his team have begun over the past 2 years, and to work with colleagues in colleges to develop a high-quality and financially sustainable network of colleges across England which provide the very best technical and professional education for learners, employers and local communities," he said.
Sir David congratulated Mr Atkins' on his appointment, and said: "Richard will bring extensive experience of further education and skills training to the role and I am confident this will prove invaluable in continuing the work of the commissioner. I welcome him to the role."
Apprenticeships minister Robert Halfon joined Sir David in congratulating Mr Atkins.
He said: "High-quality further education colleges are engines of social mobility, creating opportunities for people of all backgrounds to get the skills they need to succeed.
"In Exeter and Yeovil, Richard has demonstrated that he is an exceptional leader.
"I am confident that he will use his skills to improve delivery and unlock opportunities for learners across the country to go further in learning and their careers."
Alongside Mr Atkins' appointment, the DfE has also confirmed that current deputy commissioner Marilyn Hawkins will step down from the role alongside Sir David, after leading the completion of the area review process in London.
Three existing FE advisers – Steve Hutchinson, Cindy Rampersaud and Andrew Tyley – have been promoted to deputy commissioners, bringing the number of FE deputies to five.