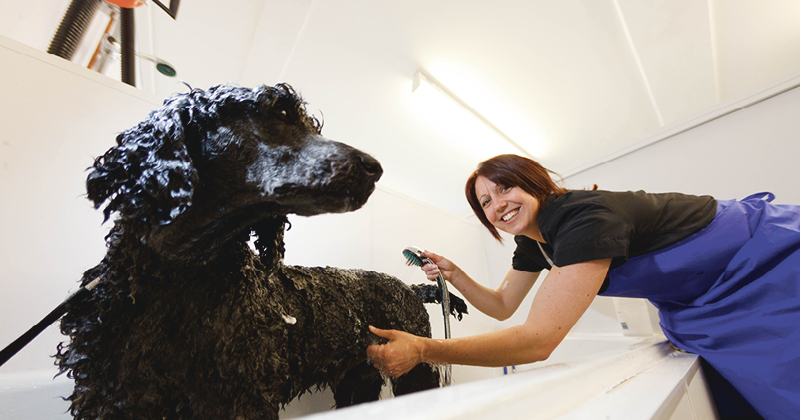 Whether your dog is an aspiring Kate Moss or Naomi Campbell, you're in luck – as a college in Cornwall has put out a casting call for canine models.
Duchy College Rosewarne is currently on the lookout for dogs of all shapes and sizes, so that students on their increasingly popular dog grooming courses can practice their pampering skills.
The college offers qualifications such as the Dog Grooming College Certificate Level 2, the City and Guilds Level 3 Certificate in Introductory Dog Grooming, and the Level 3 certificate for Professional Dog Stylists.
The college requires a variety of breeds and coat types to come forward, from long-haired to short haired, and everything in between.
Successful models will receive the full spa treatment, as students put their bathing, drying, brushing, styling and clipping techniques to use under the supervision of qualified professionals.
Curriculum lead for animal science, Carol Knight, said: "We all deserve a bit of pampering, even our four-legged friends. So if your dog is having a bad hair day this is a great opportunity for canine-owners in the Camborne and local surrounding area to treat their pooches to a wash and groom."
Picture: One lucky pooch gets pampered at the college's dog grooming facilities