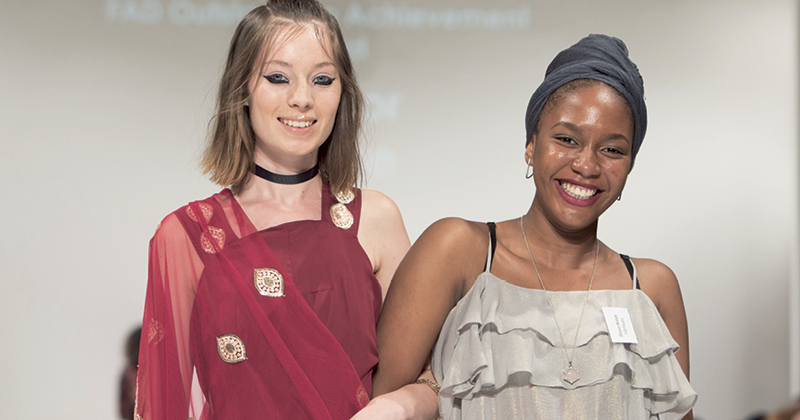 A fashion design student has had her work showcased at one of the most high-profile events on the fashion calendar – London Fashion Week.
Barking and Dagenham college student Eleanor Mutare was named as one of 21 finalists in the 'Fashion Futures' competition for young fashion designers, which is run by the charity Fashion Awareness Direct (FAD).
The 21 finalists were shortlisted from over 100 teenagers who have been involved in workshops run by the charity, making them the youngest designers to showcase their work at the international event.
Each of the finalists presented garments inspired by traditional Indian dress with a fusion of London street-style, but it was 17-year-old Eleanor who scooped the FAD Outstanding Achievement Award for her Indian sari-inspired piece, which had a commercial twist.
Now in its fifteenth year, the Fashion Futures project is co – sponsored by affordable clothing giant George at Asda and Natwest, and provides hands-on training and industry experience for 16-to-19 year olds, targeting disadvantaged young people.
Picture: Eleanor with a model wearing her sari-inspired creation at London Fashion Week