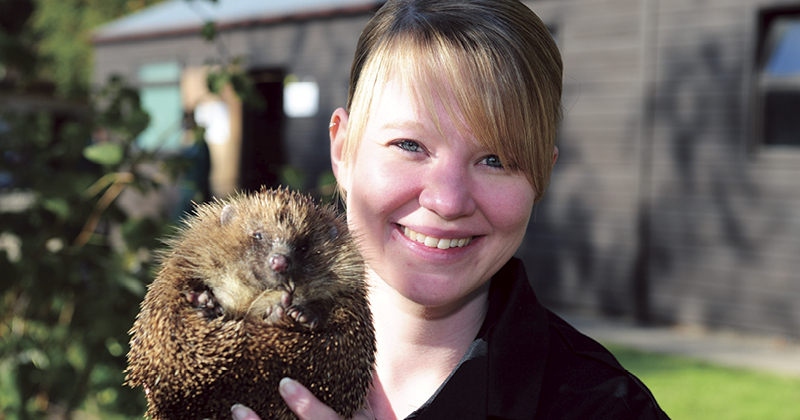 The animal care team at Derby College will be holding two short courses on caring for hedgehogs and other wildlife during the autumn season.
Visitors will get the chance to meet the college's two resident hedgehogs; Tipsy, who has problems with balance following head trauma, and three-legged Tripod.
Run by zoologist and animal care lecturer at the college Abby Bruce, the course aims to educate adults and children about hedgehog care, through practice handling and advice on suitable feeding.
Ms Bruce said: "Nationally the hedgehog population is in decline, so it's important that the next generation has awareness of how to look after these animals if they come into the garden, including what to feed them on, signs of ill-health and what they should do if there is a problem."
During the autumn months, hedgehogs are particularly in danger from bonfires due to their tendency to hide in piles of leaves.
The courses will take place on October 15 at Broomfield Hall, and run from 9.30am to 4.30pm.
Picture: Abby Bruce with Tipsy, one of the resident hedgehogs at Broomfield Hall