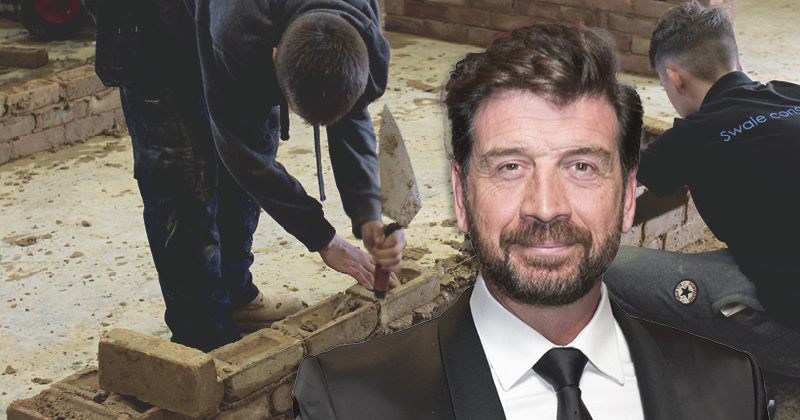 Students at Canterbury College's Sheppey campus have joined the construction team on the flagship BBC show, 'DIY SOS: The Big Build'.
The popular TV show – fronted by Nick Knowles – relies on volunteers from the construction trade to help transform the homes of needy families, and has been going since 1999.
After producers put out an SOS of their own, calling for more volunteers for project in Sheppey, the college decided to get involved, and has agreed to provide a range of students who will be directly involved in the show, while also getting valuable experience of working on a real site.
The college's beauty department has also offered its students to give presenter Mr Knowles, and the family whose home is being transformed, a range of pampering treatments during their downtime away from the site.
DIY SOS' build manager Mark Millar said: "This Isle of Sheppey DIY SOS build is the biggest this year, so we are grateful for all the wonderful local support."
Picture: Canterbury College construction students in action (Inset) presenter Nick Knowles