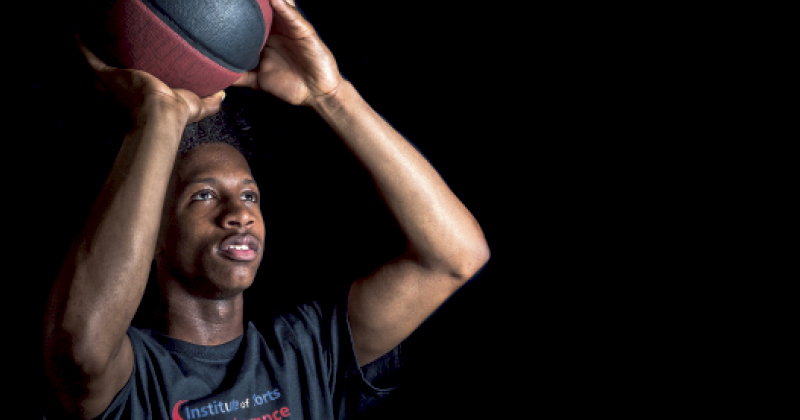 A 17-year-old athlete has been chosen to represent his country after being selected to join England's Under-18 National Basketball Squad.
Stoke-on-Trent College student Rhizwahn Harris is one of 38 boys chosen for the squad, following a gruelling Under-17s regional development tournament at Manchester's National Basketball Performance Centre, which saw players observed closely and assessed on their performance.
Recruits for the England Under-18 women's squad were also announced at the event.
Rhizwahn, who studies level three business at the college, will attend the first national camp in December.
He said: "It's a great honour to represent my country. I love playing basketball, and being able to join an elite team while continuing my studies at Stoke on Trent College is ideal."
Rhizwahn has been coached by professional American basketball player Shawn Jamison, of Harlem Globetrotters fame, who will take up the position of head coach at the college this month.
Picture: 17-year-old Rhizwahn Harris