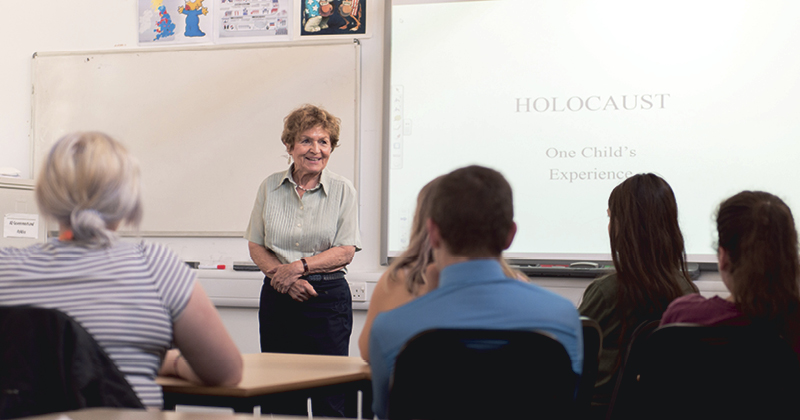 A-level history students at Weston College have heard a harrowing first-hand account of the Holocaust, during a talk from Polish survivor Janine Webber.
Webber was born in Poland in 1932 and after Germany's invasion of the country, she and her family had to endure living in one of the many ghettos set up for Jewish people.
In the years that followed, Webber went into hiding in order to survive and lost numerous family members along the way, with both her father and brother killed by
SS officers.
Following the talk, a question-and-answer session was held with students, allowing them to further understand the Holocaust, and understand the emotional impact of the events that unfolded.
The visit was organised by the Holocaust Educational Trust's outreach programme, which is available to schools across the UK.
Karen Pollock MBE, chief executive of the Holocaust Educational Trust, said: "At the Trust, we impart the history of the Holocaust to young people, to ensure that we honour the memory of those whose lives were lost and take forward the lessons taught by those
who survived."
Picture: Janine Webber shares her story with students