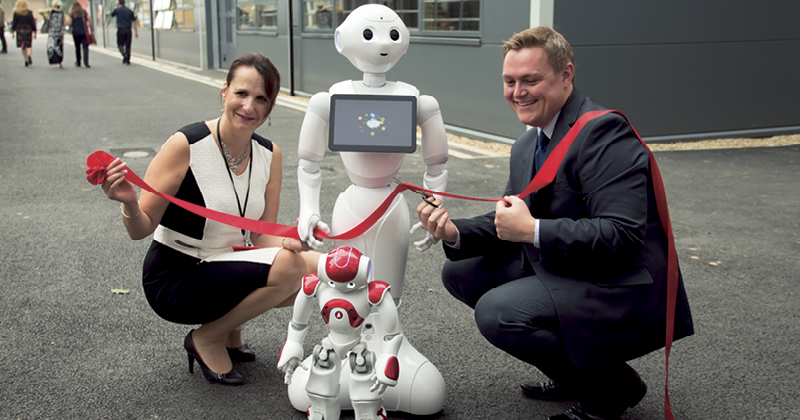 A £10m STEM training centre at the Colchester Institute in Essex has been launched by a humanoid robot with help from a human MP.
The new South Wing centre, funded by the Colchester Institute and the Skills Funding Agency, will focus on training for skills gaps across construction, engineering and healthcare, and is based at the college's Sheeden Road campus.
The launch was attended by the Conservative MP for Colchester, Will Quince, alongside Pepper the robot – a £16,000 piece of engineering that can recognise emotion and adapt his mood based on those around him.
With an estimated 44,000 recruits needed to fill construction roles in Essex by 2021, the opening of the centre has come at a key time
in order to develop a workforce with the relevant skills.
The centre will offer qualifications including City and Guilds qualifications, BTECs, honours degrees and a range of apprenticeships.
Mr Quince said: "It's amazing to have this sort of facility in this town. It's going to provide and contribute significantly to the education of thousands of young and adult students in full and part-time education and apprenticeships from across the region."
Picture: MP Will Quince opens the STEM Centre with Pepper the robot