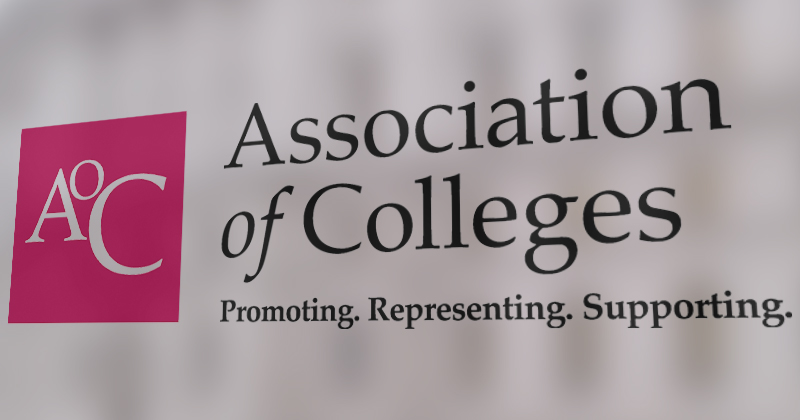 The Association of Colleges' has for the first time added its voice to organisations calling for a delay to the implementation of reformed apprenticeship funding from May 1.
Chief executive David Hughes spoke out after FE Week exclusively revealed yesterday that publication of the controversial new apprenticeship provider register has been delayed – news that was later confirmed by the Skills Funding Agency.
The register was meant to open for applications on October 3, but this has now been put back to at least the end of the month.
Mr Hughes told FE Week after it is understood the matter was discussed at an AoC board meeting yesterday: "The changes being proposed to apprenticeship funding and regulation are complex and risk undermining the high quality provision already in place.
"If there is a delay in opening the register or confirming funding rates, I would like to see a more phased implementation.
"More than anything colleges, providers and employers need certainty and confidence about the changes, with a timetable they can rely on to plan how they will continue to deliver apprenticeships.
"It is a tough call for the minister, but perhaps now a delay in implementing the new arrangements would be the most prudent."
The AoC previously stopped short of calling for the process to be delayed after the National Audit Office raised significant worries about poor government management of apprenticeship reforms in a report published on September 6.
The Association of Employment and Learning Providers had previously demanded a transition period between the existing register of training organisations and the new apprenticeship training provider register.
Its response to the government consultation on the new provider register called for non-levy paying employers' apprenticeships to be delivered by existing providers on their current contracts until the end of July next year.
And, as exclusively reported by FE Week in July, the Confederation of British Industry is calling for the launch date for the apprenticeship levy – currently set for next April – to be put back.
Mr Hughes' comments come on top of widespread concern over the findings of exclusive FE Week research showing how proposed funding changes, to work alongside next April's apprenticeship levy launch, could mean rates being cut by up to 50 per cent for the most deprived 16 to 18-year-olds.
The research, published in August, provoked a huge national backlash.
Damning letters were sent by more than 50 Labour MPs, led by Tottenham MP David Lammy and shadow skills minister Gordon Marsden, to new apprenticeships and skills minister Robert Halfon.
The damning figures have also prompted FE Week's first ever official campaign, launched last week in the Houses of Parliament, to oppose the cuts.