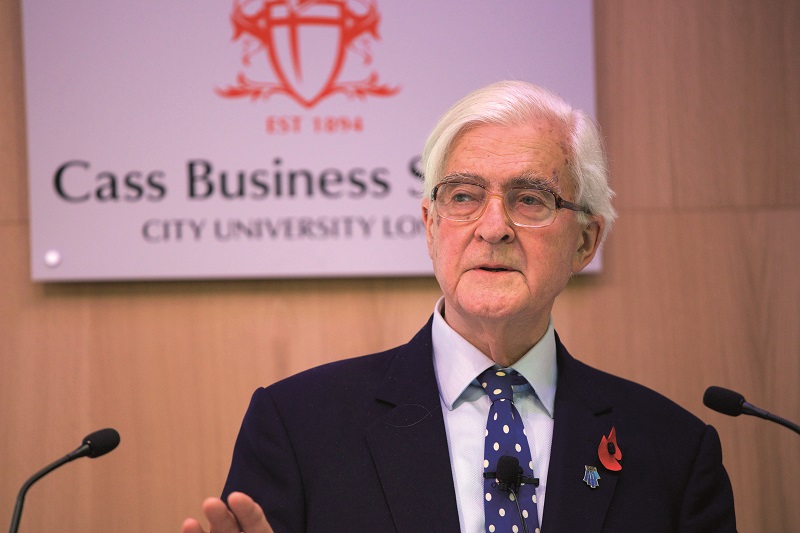 Controversial plans for a post-16 academic and vocational divide have been rejected by key backer of under-fire university technical colleges Lord Baker.
The Tory peer, who founded the Baker Dearing Educational Trust to promote UTCs for 14 to 19 year-olds, took his stand in a new Edge Foundation report called '14 – 19 education – a new baccalaureate'.
The government's 'Post-16 Skills Plan', which followed-up on from Lord Sainsbury's recommendations also unveiled two months ago, involves replacing 20,000 post-16 vocational courses with just 15 "high-quality routes".
It said that 16 year-olds would be "presented with two choices: the academic or the technical option" in the form of these 15 routes covering "college-based and employment based (apprenticeship) education".
But Lord Baker said in an Edge Foundation report out this morning that while he backed Lord Sainsbury's "ideas for simplifying technical education for young people aged 16 to 19", he has "concerns about reinforcing an artificial divide at 16 between the academic and technical routes".
He added: "I am convinced that many young people would benefit from taking a mixture of technical and academic programmes, in varying proportions according to their talents and ambitions, throughout the period from 14 to 18/19."
Lord Baker's opposition to the conservative government's plans come as little surprise – as he was the principal architect behind the UTC model of technical-based education starting from 14 instead of 16.
Yet in July Ofsted's former chief inspector Sir Michael Wilshaw slammed UTCs, telling them that they need to make "radical improvement" if the model is to survive.
It followed FE Week research in February, which found that forty per cent of UTCs opened between 2010 and 2013 saw student numbers fall for the last academic year.
Many have now been forced to close, such as UTC Lancashire which said in a statement on May 3 that it would close for good just three years after it opened — due to difficulties in enrolling enough students "to secure future financial viability".
Lord Baker also spoke out in the Edge report against the government's "narrow" English Baccalaureate.
The EBacc is a new performance measure, brought in by the coalition government, which is achieved when school pupils get a grade C or above in a "core" group of seven subjects: English (x2), maths, science (x2), a modern foreign language (MFL), or history and geography.
Lord Baker called on the government to expand it to take on technical qualification from age 16 – with programmes delivered in "cities and large towns by clusters of mainstream schools and colleges and specialist institutions modelled on UTCs, career colleges and studio schools".
In rural areas, he called for "dual enrolment" with students spending the bulk of their time in their local school, and travelling "one or two days a week to a college or specialist institution to learn from people with first-hand industrial, creative and commercial experience".
He added: "In my vision for 2025, all students would follow a single, coherent 14-19 framework leading to a leaving diploma recognising the full range of academic and technical achievement including GCSEs, A-levels and technical qualifications."
A Department for Education spokesperson said: "The EBacc is studied as part of a broad curriculum and provides a strong academic foundation, while allowing students to study additional subjects that reflect their individual strengths and interests. We agree that subjects like technology are important and have worked closely with employers to review the curriculum to make sure young people have the skills they need to succeed in the 21st century."
Lord Baker slams government over 'narrow' EBacc | Schools Week