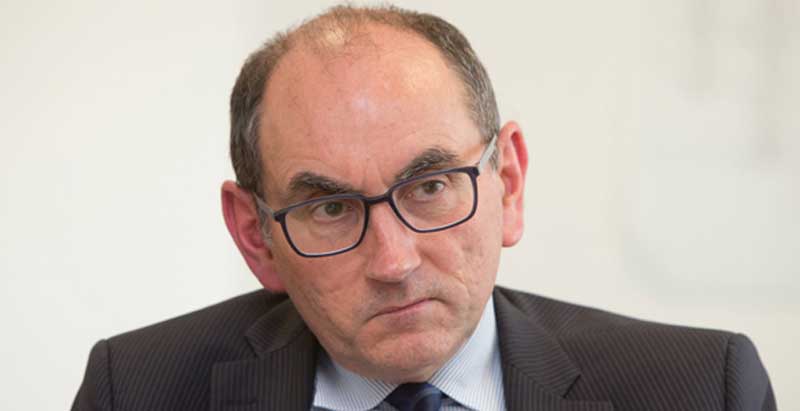 Peter Lauener has been appointed shadow chief executive of the Institute for Apprenticeships with immediate effect.
He will take on the role on a part-time basis alongside his existing responsibilities as head of the Skills Funding Agency and Education Funding Agency, the Department for Education announced this morning.
Mr Lauener's appointment comes four months after former IfA shadow chief executive Rachel Sandby-Thomas announced she would be leaving – after just two months in the job.
The DfE's statement today said that Mr Lauener would work closely with Antony Jenkins, the shadow chair for the institute.
Mr Jenkins is the former group chief executive of Barclays and the current chair of business in the community.
Michael Keoghan, currently director of FE at the DfE, will be supporting Mr Lauener as deputy chief executive, the DfE said.
DfE Permanent Secretary Jonathan Slater said: "I am delighted to announce that Peter Lauener has been appointed as Shadow Chief Executive for the newly formed IfA.
"He will be able to apply his deep knowledge of skills and apprenticeships, as well as his senior experience as chief executive, to great effect in establishing the IfA in the run up to its go live date in April next year."
Mr Jenkins said: "I am very pleased with the appointment of Peter, who I know will apply his excellent skills and expertise to ensure that the institute is up and running from April."
On June 9, FE Week reported that the Department for Business Innovation and Skills (BIS) had appointed former Barclays chief executive Anthony Jenkins as shadow chair of the IfA, and former managing director for Trade at UK Trade & Investment Nicola Bolton as shadow chief operating officer.
At the time, a BIS spokesperson said the remaining board members of the institute would be appointed through a public appointments process by the end of 2016.
On June 27, BIS advertised eight board member roles for the new Institute, with a salary of up to £15,000 available for each position. The application closing date was set as July 20, with interviews scheduled for September.
FE Week also reported on May 27 that Rachel Sandby-Thomas – the first appointment to the Institute – was leaving her role as shadow chief executive of the Institute, just two months after it was announced that she had been appointed.
A BIS spokesperson confirmed at the time that she would instead join Warwick University as its registrar from September.