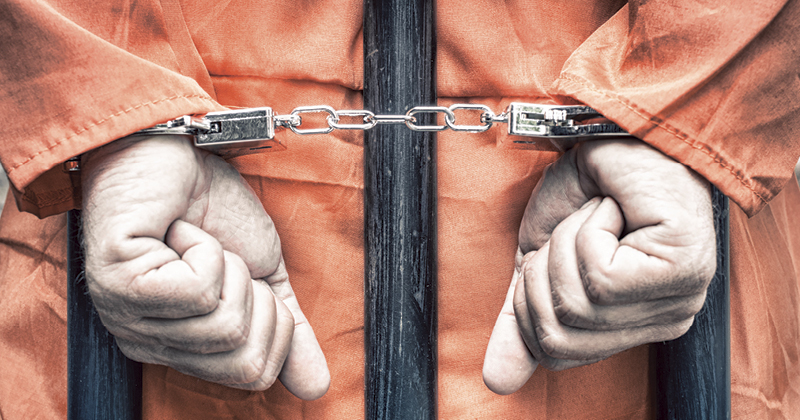 As far as course inductions go, A-level sociology students at City College Norwich got more than they bargained for from former death row inmate Nick Yarris. Samantha King reports.
At just 20 years old, American-born Nick Yarris was sentenced to die by electric chair for a crime he didn't commit. Convicted on charges of rape, murder and abduction, he spent 21 years behind bars – until a DNA test proved his innocence.
Mr Yarris told students what it was like to live on the infamous death row. He described how his poor choices and life of petty crime led to a conviction for something far worse. But it was his message of the importance of education that inspired the lecture hall – for it was getting an education that saved him from his death sentence.
It's cathartic for me because I'm letting go of yesterday
During the years he spent in prison, Mr Yarris used his time to educate himself from his prison cell, where he learned about modern DNA testing. He became one of the first death-row inmates to demand the test to prove his innocence – and this played a pivotal role in not only securing his release, but reclaiming his freedom.
Mr Yarris said of his talks: "It's cathartic for me because I'm letting go of yesterday, but it also helps me to realise that there's a real purpose to doing it for the students too. For example, I've taught a lovely young lady a lesson about keeping her chin up. Moments like that matter to me."
Seventeen-year-old A-level student Grace Ramsey said after the talk: "It was amazing, really interesting and inspiring. I've learnt to have confidence in myself and what I can do, also not to pressure myself as much."
Fellow student Caitlin Byrne, 16, added: "It was really lovely to see someone who's been through so much come out the other side."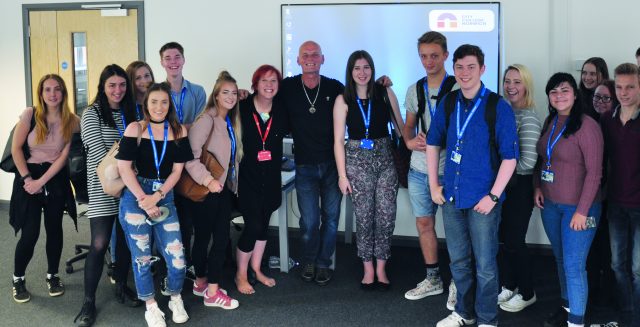 In the years since his acquittal, Mr Yarris has become a motivational speaker, author and the subject of a harrowing documentary film about his experience, 'The Fear of 13'. 
He often visits colleges in an attempt to deter students from heading down the wrong path – frankly sharing his own experiences of stealing cars and drug abuse, and how this behaviour ultimately led to his wrongful conviction for murder. 
It was at a conference in London eight years ago that sociology lecturer Emma Dobson first met Mr Yarris. He had been one of the keynote speakers at an event about prison life called 'Behind Bars', and at the time had not long been off death row.
Ms Dobson, who was working at a school in Hertfordshire, said: "I chatted to him after his talk, and he said if I ever wanted to bring him into classes to speak he would. He gave me his email and then I quickly got him into the school."
The unlikely pair soon became friends, and every year since, Mr Yarris has done talks for all of Ms Dobson's students (FE Week reported on one in December 2014). So, when she became a sociology lecturer at City College Norwich, he followed. 
With the majority of Dobson's students choosing the 'crime and deviants' route on the sociology course, Mr Yarris' talks are a rare, practical insight into an area that many only learn as theory. 
Having visited the college three times now, Mr Yarris said: "City College Norwich students have been so loving. 
"I keep learning again and again how many great students are passing through the doors here."