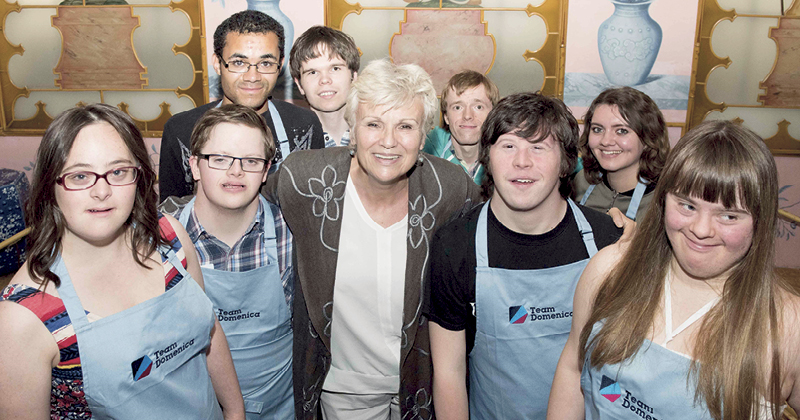 City College Brighton and Hove is helping disabled learners access employ-ment through a newly launched social enterprise – with the help of a famous face.
The college will be working in partnership with the charity Team Domenica, which offers learning programmes for young adults who have learning or social barriers to help get them into employment. 
Part of the initiative is the new Equality Works training café at 62-63 Old Steine in Brighton, which was officially opened by actress Julie Walters at its launch event earlier this month. 
The café will be open to the public during term time, to help students to develop their professional and social skills. There will also be support for students who want to work in other industry sectors, such as digital media. 
So far, the charity has signed up 21 students in partnership with City College, and a number of local employers have offered placements and support for the students.
The charity was started by Rosa Monckton whose daughter Domenica has Down's Syndrome. She began the initiative to meet the needs of young adults who were struggling to find regular employment.
Monckton said: "This is just the start of a much larger operation. Our plan is to open other centres across the south coast and then nationally. The aim is to transform the lives of the learning disabled."
Picture: students with Julie Walters at the Team Domenica launch event