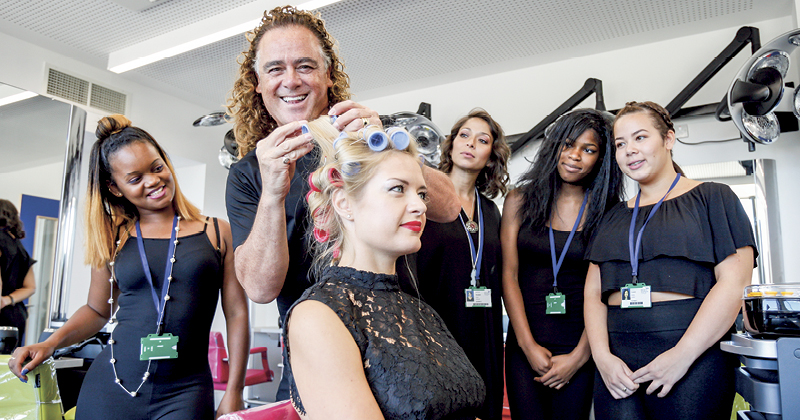 Barnet and Southgate College's Wella Centre of Excellence has officially been opened by the celebrity hairdresser Patrick Cameron.
A world leader in cutting and styling long hair, Cameron demonstrated his skills to students and staff at the college, before giving a talk about his career.
Cameron, who runs his own training school in London, said: "Good training is the key to the success of our industry, and this accreditation shows the great respect Wella has for the new facilities and the work Barnet and Southgate College does.
"Education is crucial for young hairdressers. I see a lot of great hairdressers throughout the country who don't continue with their training or keep up with new trends, products and tools – which is essential. 
"Hairdressing is a life choice and this will be with me forever, I'm always looking at people's hair."
The Centre of Excellence title was awarded to the college after impressing Wella with their hairdressing facilities and the high standard of training at the college's new Colindale Campus.
There are only 34 colleges nationally that have the Centre of Excellence accolade, with Barnet and Southgate the only college in London to hold the accolade.
Picture: Celebrity hairdresser Patrick Cameron with students