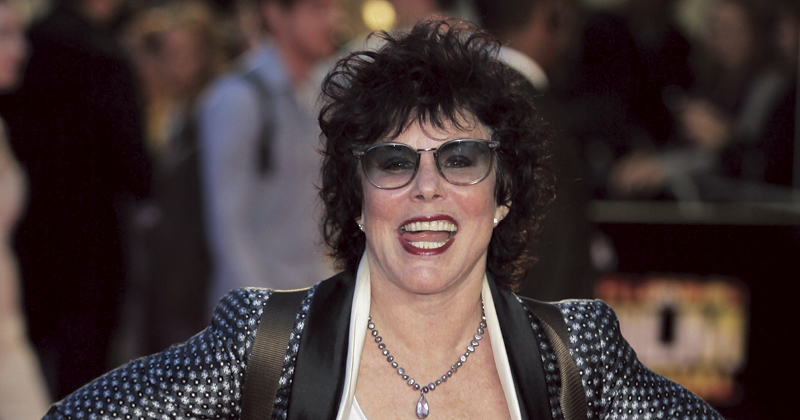 Star names unveiled for this year's Association of Colleges annual conference and exhibition include broadcaster Steph McGovern, comedian Ruby Wax (pictured), and apprenticeships and skills minister Robert Halfon.
The annual event will take place from November 15 to 17 at the ICC Birmingham.
FE Week readers will be familiar with conference chair Steph McGovern — not just because she's a regular on BBC breakfast, but also through her reporting on WorldSkills 2015 from Sao Paulo in Brazil.
Mr Halfon's first address to delegates, since he was handed the ministerial brief in July, is scheduled for lunchtime on the Thursday (November 17).
Comedian, author and mental health campaigner Ruby Wax OBE will deliver a keynote speech on the previous morning.
This will be the first conference under David Hughes, who took over this month as AoC chief executive from Martin Doel.
He revealed, during our exclusive Editor Asks interview last week, plans to share the results of an organisational review to members.
"The last proper review of the AoC was eight or nine years ago and a lot has changed since then.
"The first part is informally asking the members to say what they think. Then to use the annual conference [in November] to formalise it a bit more to come up with some proposals."
The AoC Charitable Trust Beacon, student of the year, and student photographer of the year award ceremonies will take place on the Wednesday evening (November 16), with impressionist and television star Jon Culshaw entertaining dinner guests.
An AoC spokesperson added:  "The Wednesday evening is now a Celebration Fiesta. This is a street party and awards evening combined.
"The Mall will become an AoC-only location where you can choose from a selection of delicious street foods and watch an array of amazing performances by talented college students."
Reflecting on the wider conference, she added: "The 'Colleges mean business' theme threads through the whole programme. We have a range of sessions focusing on success, learning, students, leadership, skills, and opportunities."
FE Week is the premier media partner for the conference and exhibition, so look out for more reports on what to expect in the coming weeks.