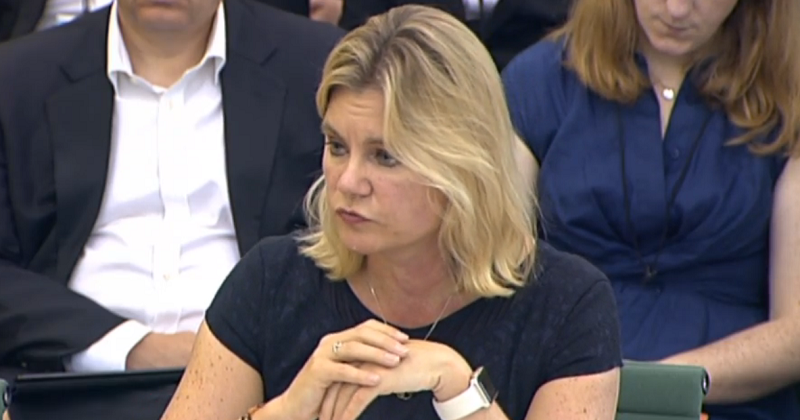 Education Secretary Justine Greening was quizzed about potentially devastating apprenticeship funding cuts during an evidence session for the Education Select Committee this morning.
The proposed cuts of up to 50 per cent for 16- to 18-year-olds in the most deprived areas of the country, revealed exclusively by FE Week, are part of planned reforms to apprenticeship funding unveiled in August by the Skills Funding Agency.
Ms Greening was asked by the panel of MPs whether she shared the "very serious concerns" about the proposed funding cuts and if she has "any concerns about how that will fit into her social mobility ambitions".
In response, Ms Greening said: "It's a consultation. And we need to get on with the apprenticeship levy.
 "It is important that business contributes to making sure that the young people our economy needs and that business needs are being properly trained.
"We're looking very carefully to make sure that we sure that opportunities for apprenticeships across the country – this is about more apprenticeships and better apprenticeships, rather than less."
Ms Greening said government would "look really carefully" at all the responses to the ongoing consultation, adding: "We need to try and make sure we get it right.
"Fundamentally it's about a significant additional investment into skills and training and apprenticeships from business and we want to make sure those benefits are experienced across the country.
"The FE college piece of course is critical within that."
She cited Rolls Royce as an example of a "fantastic" company and said: "I think it's important that employers can work, looking at their supply chains, for example."
As previously reported, our exclusive analysis of government plans shows that, despite a £1000 provider incentive, the funding to deliver apprenticeship training and assessment to young people will be slashed from 1 May next year.
More than 50 MPs, led by Tottenham MP David Lammy, have signed a letter urging apprenticeship and skills minister Robert Halfon to reverse the proposed funding cuts, describing them as "devastating".
And last week shadow skills minister Gordon Marsden lodged a series of written questions for the education secretary about the proposed cuts.
The planned funding cuts are the focus of FE Week's #SaveOurApprenticeships campaign to be launched in Parliament today.