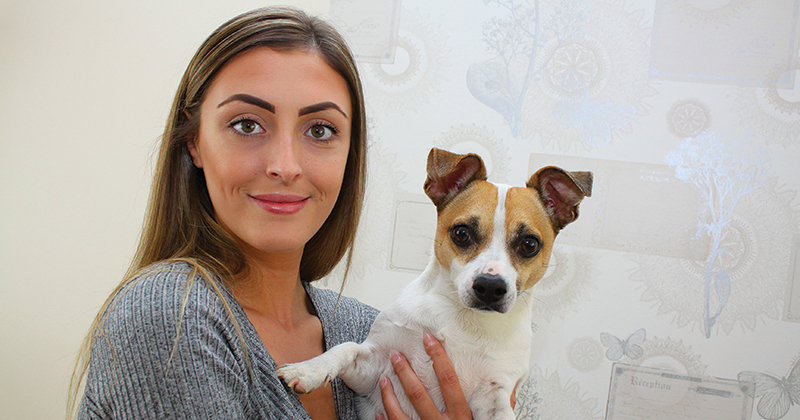 Twenty-year-old Hollie Thornton is finally on the path to realising her veterinary dreams, despite numerous setbacks.
The aspiring veterinary physiotherapist had feared her chosen career path would no longer be an option after she was diagnosed with severe hypersensitivity to animal hair and fur, which doctors warned could be a serious danger to her health.
Despite not making the grades to study veterinary science, the dedicated animal lover took a human physio course, which then introduced her to the alternative option of pet physiotherapy.
After studying a two-year BTEC course in applied science, and starting work experience at a local vet, Hollie was hit with the news about her allergy following a blood test.
Hollie said: "I was devastated. I'd worked so hard and now I thought I was going to fail at the last hurdle and lose the chance of my dream career."
However, after speaking with her GP, Hollie realised there were ways to work around her condition and still pursue a career with animals.
"I discovered that as long as I was sensible, wore latex gloves when dealing with any animals, and took my medication as and when I needed it, I should still be able to pursue my dream."
Hollie will start her BSc (Hons) course at Warwickshire Agricultural College in September.
Pictured: Hollie with her pet Jackawawa Gus