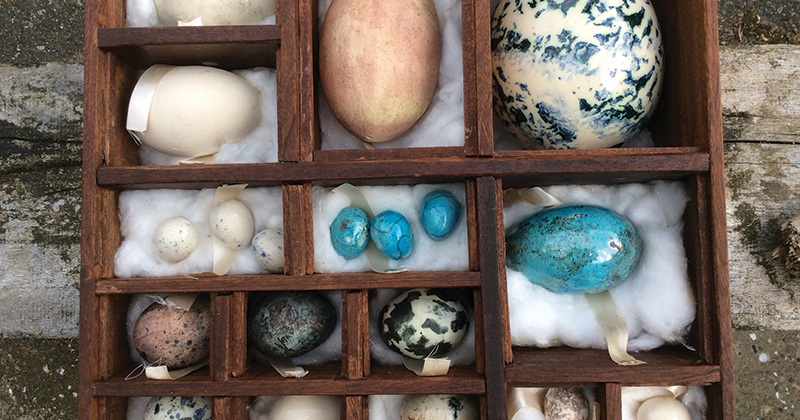 A Suffolk teenager with artistic flair has been recognised at national level, receiving an award from one of the most illustrious arts universities not only in the country, but also the world.
16-year-old Charlie Clover, an art and design student at Suffolk New College, was one of 105 student artists selected to have their work exhibited at the University of the Arts London Origins exhibition, put on at the Menier Gallery near London Bridge.
Charlie's ceramic egg sculpture (pictured) had a powerful message behind it, and was chosen by judges on the day as one of the best six pieces of art on display.
Explaining his project, Charlie said: "I made a box of two collections of ceramic eggs [pictured] 200 years apart, with the idea being to show the contrast and the effects of pollution.
"In total the piece took about six weeks to make and I'm pleased it achieved the effect I wanted."
Charlie is now preparing to return to Suffolk New College to complete his Level 3 Extended Diploma in art and design next month. He hopes to go on to university before shaping his passion for ceramics into a career.