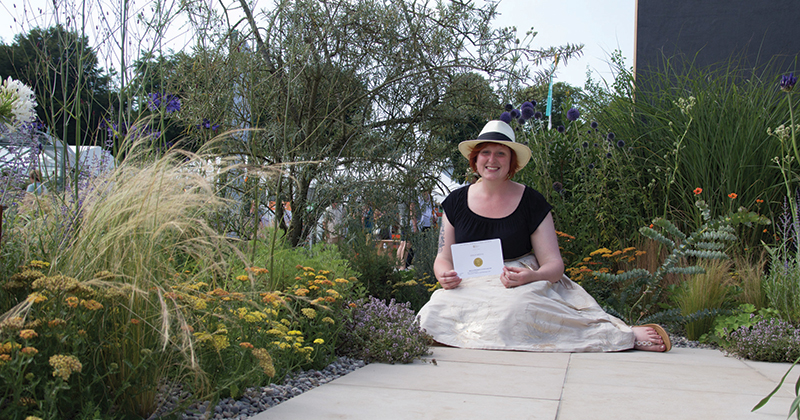 Lydia Knight, a student at Pershore College, scooped a prestigious gold medal for her show garden at the RHS Flower Show in Tatton Park.
The second-year BSc horticulture student was competing in the RHS Young Planting Designer category with her coastal-themed show garden.
Each garden was given a different style and soil-type to produce either a countryside, coastal or urban focus, and Lydia was partnered with a finalist from the Young Landscape Contractor category, Ewan Sewell, in order to create a complete garden at the show.
The entire project took two weeks, with the planting completed during the final four days of the build.
Lydia said: "This was the first show garden where I was alone and responsible for the planting, and we had to contend with awful weather too. I was very happy with the finished garden but to be honest, it looked nothing like I had planned.
"My studies at Pershore gave me the confidence to go with my instinct and put all the design principles I had learnt into place.
"I was surprised and ridiculously pleased to be awarded a gold medal on my first try at a show garden. I had always thought my plant combinations were something to be hidden in my back garden, not on display to the public, and for the judges to actually like them was just fantastic!".
Pictured: Lydia Knight with her gold award