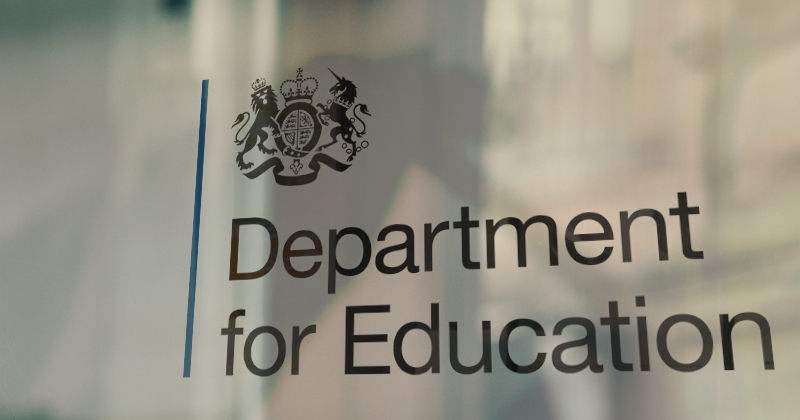 Changes to how the government collects data charting student progress after they finish key stage five courses have dramatically improved success rates for colleges compared to schools.
Destination data showing levels of progress to sustained education, employment, and training in the year after learners complete A-levels and other level three qualifications — sat by 16 to 18-year-olds — were previously only based on information from educational institutions and local authorities.
But a report published today by the Department for Education (DfE) explained that figures for 2010/11 to 2013/14 have now been updated to include extra information from HM Revenue & Customs and the Department for Work and Pensions — taking into account tax and benefits records.
This produced much improved results for FE colleges.
The report stated: "For 2013/14, the proportion of students in sixth-form and other FE colleges progressing to sustained destinations is revised upwards by 19 percentage points to 87 per cent."
This, it added, "compared with 91 per cent in mainstream state-funded school sixth forms, reducing the apparent gap in outcomes between the two sectors from 11 percentage points to just four percentage points".
The document added colleges had shown "the larger increase" for the proportion of students progressing directly to sustained employment.
It said the figure had been "revised up by around 20 percentage points to reach 27 per cent or 28 per cent", for each of the academic years covered.
The proportion also increased for schools, but less dramatically.
It said: "Schools have been revised upwards by 13 percentage points, up from 7 per cent to 20 per cent [for 2010/11, 2012/13, and 2013/14], except in 2011/12 where the employment destinations for schools now show a clear dip corresponding to the spike in education destinations."
The revised data also showed the proportion of college students thought to have made no tangible progress — as there was no sustained destination for them —remained flat at 12 per cent over the first three years recorded, before falling to 11 per cent in 2013/14.
That was down from 14 per cent for the same academic year under the old data.
The report added: "Previously schools showed little change over time [for students with no sustained destination] with eight or nine per cent of students not sustaining an education or employment destination.
"With additional employment data this is reduced by one percentage point in each of the last three years."
David Corke, director of education and skills policy at the Association of Colleges, welcomed the use of more "sophisticated" data collection.
He said: "The latest set of destinations data demonstrates the significant impact that colleges have when it comes to students' progress at the end of their course.
"The data is now more sophisticated because previously it was missing the information from HMRC. Including this data demonstrates how good colleges are at helping students get into sustained employment."